10 Players to look out for Euro 2020: look out for these footballers in Euro 2020!
Who do you think are the players to watch Euro 2020? Which players will make an impact? Here are players to look out for Euro 2020 and that we think could make a big impression.
The Euros always bring together some of the best players from the footballing world and this summer's tournament is no exception.
There is a multitude of top players next summer who will all be hoping to make a big impact for their country and put their name out there as a top talent. The Euros is also a massive chance to put yourself in the shop window for a potential move.
With the newly expanded tournament, it means more teams and more players who will be looking to make their mark as 552 players will all be on their way to the Euros this summer.
Of those 552, here are ten players we think could be ten to keep an eye out for this summer – it could be their breakout tournament.
Top 10 players to watch Euro 2020: watch these footballers in Euro 2020!
10. Players to look out for Euro 2020: Kingsley Coman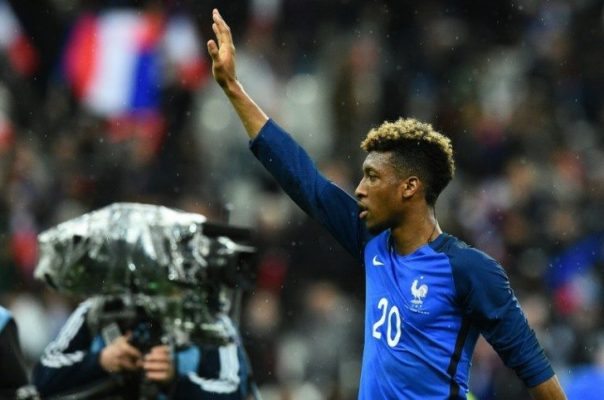 Coman is only 22 but he's already played for three massive teams in PSG, Bayern Munich and Juventus, he's also won numerous trophies already too. Extremely talented young player and if he does manage to get some game time this summer, he will most certainly be one to keep an eye on. He has a big future ahead of him. Coman recently admitted he was not the best goal scorer but the kid has talent to dribble, cross and help his team.
He said, "I love creating goals. But I know that scoring is very important. So I'm strict with myself and I try to be more egotistical.
"I want to break my record of 12 goals in a season – to get more is my objective. I know that stats are very important but I don't want to totally change my game and be in the box all the time. I'm a winger, my target is first and foremost to create. The team must be homogenous and there has to be different types of players."
You can see from here what a big team player he is and with France having so many goal scorers, Coman can be a brilliant addition.
9. Players to look out for Euro 2020: Federico Bernardeschi (Italy)
The 25-year old only made his debut in March, 2016 in the friendlies against Germany and Spain and he had clearly impressed then-boss Antonio Conte, who has chosen to take him to France for the Euros. The attacking midfielder – who currently plays for Juventus – can also play on the wing and has an absolute cannon of a shot. He could be one of Italy's next big stars.
Bernadeschi has broken into an Juventus team full of stars like Paulo Dybala, Cristiano Ronaldo, Gonzalo Higuain, Douglas Costa and Juan Cuadrado. He is brilliant with his crossing and will be an asset for Italy if he can be used rightly.
8. Footballers to look out for Euro 2020: John Stones
Although he hasn't had too great of a season at Manchester City, the center-back could really make up for it next summer. Defence is currently a problem area for England and he could feature alongside Harry Maguire in games next summer if Gareth Southgate doesn't fancy playing Tyrone Mings. If he steps up and impresses this summer, then he will prove all the doubters wrong and truly establish himself as the next defensive talent from England. Likes having the ball at his feet but it can lead to errors.
The England team after a long time are not only talented overall throughout the pitch. They also have a good team bonding unlike the previous teams of England who were engrossed in club rivalry.
7. Footballers to look out for Euro 2020: James Maddison
Another English talent we must keep our eyes on. He is definitely the man in charge for Leicester City. Maddison can carry the ball, pass it around, score, take free kicks and put in delicious crosses. He alongside Mason Mount has made England look brilliant in midfield. A problem of a great time for England was having a playmaker.
Since the days of Gerrard, England does not have a midfield player who loves to create from the middle. Maddison can be the solution and can use Euro 2020 to sort it out.
6. Footballers to look out for Euro 2020: Timo Werner
He is yet to announce himself on the big stage although everyone has heard of him. He is talented, has broken into the national team, has a brilliant goal scoring record and can be the next starting number nine for Germany if he can have a good Euros.
5. Best players to watch Euro 2020: Benjamin Pavard
The French defender is versatile. He can play the centre back role also. However, he primarily remains a right back. He can move the ball fast and can score belters as we saw last year in Russia. Let us now see what he can do for Euro 2020.
4. Top players to watch Euro 2020: Kylian Mbappe
Yes, many will say he is already a superstar but step back for a minute and rethink. He was a teenager last year! He is a brilliantly talented kid. Let's not put any pressure on him and watch him play the way the game is meant to be played. Go rip it up Kylian!
3. Footballers to watch Euro 2020: Tammy Abraham
No one had him in their minds, or their FPL teams or gave him any chance. After 12 games, he is on 10 goals, second highest in the league, has made his debut for England, scored for England and is now on course to follow it up. Don't bet against him!
2. Footballers to watch Euro 2020: Kepa Arrizabalaga
Few would have thought that David De Gea is replaceable. However, Kepa has done that in Spain and the young Chelsea goalie is improving leaps and bounds every day. Euro 2020 might just be his stage!
1. Players to watch Euro 2020: Matthijs de Ligt
The Juve star is the man to watch out for. Captain of a club at 19, that too of Ajax, leaderships skills, technically good and a powerful header. De Ligt has everything to become the next Maldini!
SEE MORE:
EURO 2020 Home Nations: 12 host cities – see all host stadiums & venues!