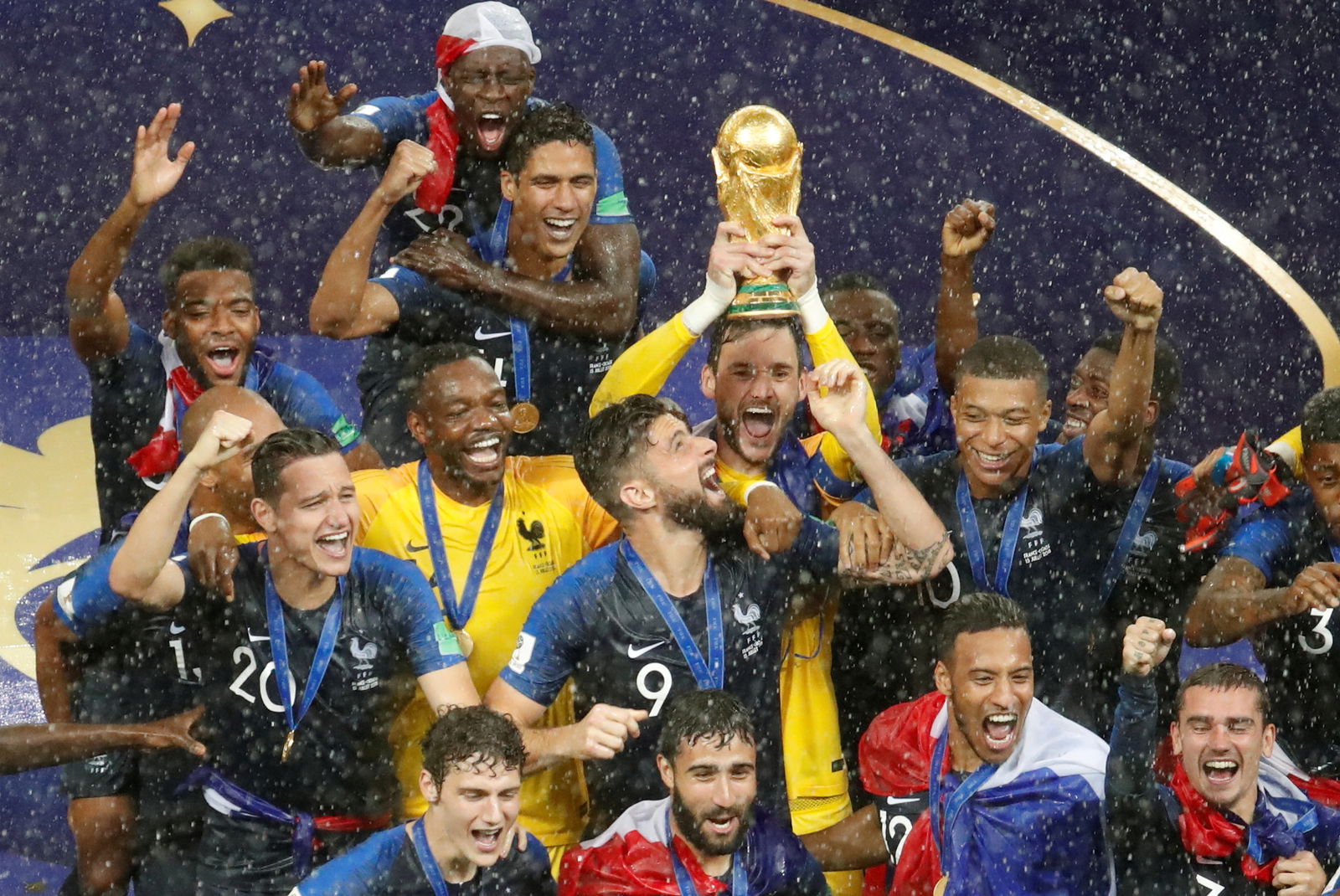 The 2018 World Cup has come to an end after a dramatic final between France and Croatia with the former lifting their second World Cup crown. This World Cup was simply an extraordinary tournament with many including FIFA Presient Gianni Infantino calling it the greatest FIFA World Cup ever.
It was also the most expensive World Cup ever with an estimated cost of $14.2 billion incurred. From powerhouses Italy and Netherlands failing to qualify to reigning champs Germany falling at the first hurdle to unheralded teams like Russia, Japan, Sweden and Croatia going further than expected to VAR, this was truly an exceptional tournament.
The 2018 World Cup has witnessed several all-time FIFA World Cup records being broken throughout its 31-day course. So without any further ado, let's take a look at 5 all-time FIFA World Cup records broken at the 2018 World Cup.
#5. Youngest African to score at the FIFA World Cup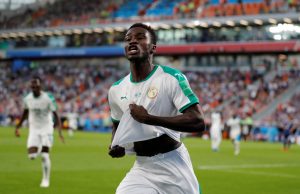 During Senegal's second group game against Japan at Yekaterinburg, full-back Moussa Wague became the youngest African to find the net at the FIFA World Cup at 19 years and 263 days. In the 71st minute, Youssuf Sabaly gave a pass from the left. His pass was flicked by M'Baye Niang towards Wague at the right who smashed the ball into the back of the net.
Plying his trade at Belgian club Eupen, Wague bettered the previous record held by Ghana's Haminu Draman who was 20 years and 82 days when he scored against USA at Nuremberg in 2006. This was Wague's 1st ever international goal and it gave Senegal a 2-1 lead over Japan. However, Japan equalised through substitute Keisuke Honda and the match ended 2-2.
#4. Oldest player to score a  hat-trick at a FIFA World Cup 
In the 4th match of the tournament between Portugal and Spain, Cristiano Ronaldo became the oldest player to score a hat-trick at a FIFA World Cup at 33 years and 130 days. Dutch legend Rob Rensenbrink  was the previous holder of the record. Rensenbrink scored a hat-trick against Iran at the 1978 World Cup in Argentina, aged 30 years and 335 days. Ronaldo bettered Rensenbrink's record by a good 2 years and 160 days.
CR7 completed his first ever hat-trick at a World Cup through a fantastic free kick. His other two goals were a penalty and a shot which Spanish custodian David de Gea was unable to stop. Ronaldo's hat-trick helped Portugal draw 3-3 against their neighbors.
#3. Most goals scored by a captain at a single World Cup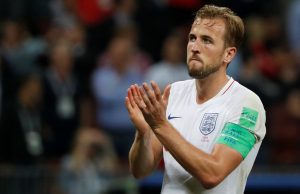 England's captain Harry Kane won the Golden Boot for being the top goalscorer of the competition. Kane scored 6 goals for 4th-placed England and became only the second player from his country to win the Golden Boot. Gary Lineker was the previous player who won it in 1986, also scoring 6 goals.
With his 6 goals, Kane also became the highest scoring captain in a single edition of the World Cup. The Tottenham Hotspur striker surpassed the great Diego Maradona who scored 5 goals during the 1986 World Cup in Mexico. Kane scored a brace against Tunisia, a hat-trick against Panama and a goal against Colombia in the round of 16.
With his hat-trick against Panama, Kane became only the third English player to score a hat-trick at a World Cup. The other two were Geoff Hurst against West Germany in the 1966 World Cup final and Gary Lineker against Poland in 1986. This hat-trick was also England's first in a World Cup against a non-European team.
#2. The most number of own goals scored in a single World Cup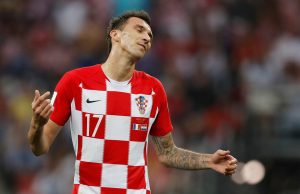 One of the biggest all-time FIFA World Cup records broken at this World Cup was the number of own goals scored. Before the start of this World Cup, the 1998 World Cup held the record for the most number of own goals scored in a single edition of the FIFA World Cup with 6 own goals. These 6 goals were scored within 40 matches of the tournament.
At this World Cup, it took only 33 matches to equal that record. Denis Cheryshev's 23rd minute own-goal against Uruguay was the 6th of the tournament. In the 42nd match of the tournament between Sweden and Mexico, Edson Alvarez's scored the record-breaking 7th own goal in the 74th minute of the match.
Another 5 own goals were scored during the remainder of the tournament. Three of those came during the knockout stages of the competition. The most notable own goal of the tournament was Mario Mandzukic's in the final against. This was the first ever own goal scored in a World Cup final.
#1. Oldest player to play at a  FIFA World Cup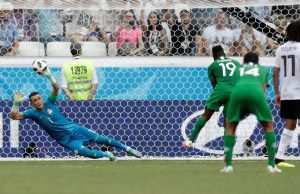 On 28th June, 1994, Russia were up against Cameroon at Stanford. In that match, Roger Milla became the oldest player at the FIFA World Cup at 42 years and 39 days. His record stood on for almost 20 years before Colombian goalkeeper Faryd Mondragon broke it at the 2014 World Cup. Mondragon came on as a second-half substitute in Colobia's final group game against Japan. His age was 43 years and 3 days.
4 years and a day! That was how long Mondragon's record lasted. Egyptian goalkeeper Essam El-Hadary broke Mondragon's record. El Hadary's age was 45 years and 161 days. El-Hadary captained Egypt in their final match game against Saudi Arabia and made some fine saves throughout the game. One of them included a penalty save from Fahad Al-Muwallad in the 40th minute. However, Egypt went on to lose the game 1-2 and would return from Russia without a single point.
This was undoubtedly the biggest of the all-time FIFA World Cup records that was broken at the 2018 World Cup.