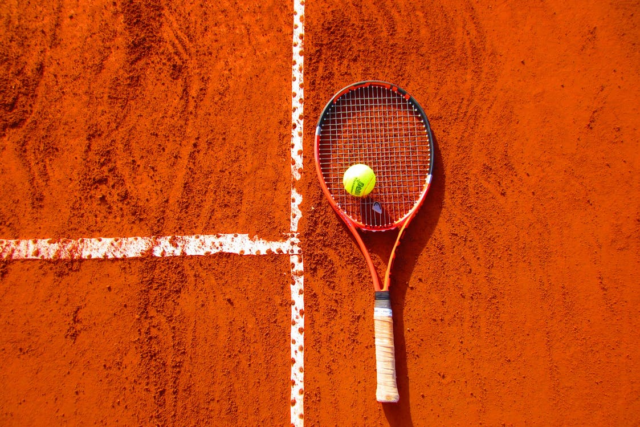 Top five most bet-on sports in the UK
Sports betting is still the most popular form of gambling in the UK, accounting for over 35% of all gambling expenditures in both brick-and-mortar and online venues. The National Lottery ranks third at 22.3%, after casino games at 27% (online and offline), and the National Lottery at 22.3%. But the question remains: Which are the most popular sports to bet on in the UK?
The Bookmaker's Option
Finding a trustworthy bookmaker is the first order of business when betting on sports. The most significant factor to consider is its reputation. Reputable bookies will be well-known on the market and respected by a big number of players, decreasing the chance of payment issues. A high-level bookmaker will also allow its customers to bet across other verticals. The sportsbook should also be available via a variety of devices.
When it comes to sports betting, everyone wants the same thing: to reduce their own risk while maximizing their gain. As a result, they seek transactions with narrow margins and large caps. Bet limits, payout limits, and odds should all be monitored closely to ensure they remain competitive. Simply, the higher these factors are, the more likely you are to win.
If you intend to take advantage of any of the betting introductory deals that bookmakers provide to new customers, you must first understand how they operate. Players often think they've won when they use an offer, but their winnings are taken away because they didn't follow the terms and conditions.
The most popular sports to bet on in the UK
Football
Football is the most popular sport for betting in the United Kingdom. It accounts for around 47% of all money spent by participants. Horse racing is the only other sport with a proportion in the double digits, at little more than 27%. Tennis, then virtuals, then dogs, then cricket, then golf—in that order.
Football should not come as a surprise as the most popular sport for wagering. The English Premier League is the world's most prominent football league, nd UK players frequently have a sentimental relationship with their preferred team, which adds to the thrill of betting. It is also available to wager on a variety of international leagues, including Spain's La Liga and Italy's Serie A, the next two most popular leagues after the English Premier League (Italy). Last but not least is the Champions League, a tournament that has widespread popularity among players and is especially attractive when it features teams from the English Premier League.
The English are also known to love betting on the World Cup, and with this competition right around the corner, you can expect that football fans and punters are anxiously waiting for it to start. When looking at how to bet on the World cup, you should take some time to review the sites available.
Tennis
Those who aren't familiar with tennis may be surprised to learn that it is the second most popular sport in the UK for wagering. Betting is a significant source of income for the sport. Tennis betting has increased significantly since the introduction of live wagering.
The convenience of betting on each set has aroused bettors' curiosity. As a result, it is a more predictable sport than many others. Nadal and Murray have dominated men's tennis for several years.
Racing of Horses
While horse racing was historically the most popular form of gambling in the United Kingdom, in recent years football, tennis markets, and cash-out betting alternatives have surpassed it in popularity. Bettors wagered nearly £150 million at the Cheltenham Festival alone in 2017.
Boxing
Boxing's contentious reputation can be traced back to its origins in prizefighting. However, if you can get over that hump, betting on boxing could be the perfect hobby for you. You can place wagers on a wide range of boxing events and formats.
Golf
Golf isn't as popular with bettors as other sports, but it can be just as interesting and profitable. In the United Kingdom, golf bets are limited to a small number of major tournaments. However,  those few tournaments can make you a lot of money.
To conclude…
Punters want a variety of alternatives. The bookmakers are eager to make the deal. In the next ten years, there could be a lot of new competitors in sports in the UK, which would be exciting for bettors.
It's just a matter of choosing which of the several sports you want to watch and bet on. Even if a sport is not well covered in the media, there will be a wagering industry. The most essential thing is that you enjoy your hobby!