Champions Trophy Prize Money (Confirmed)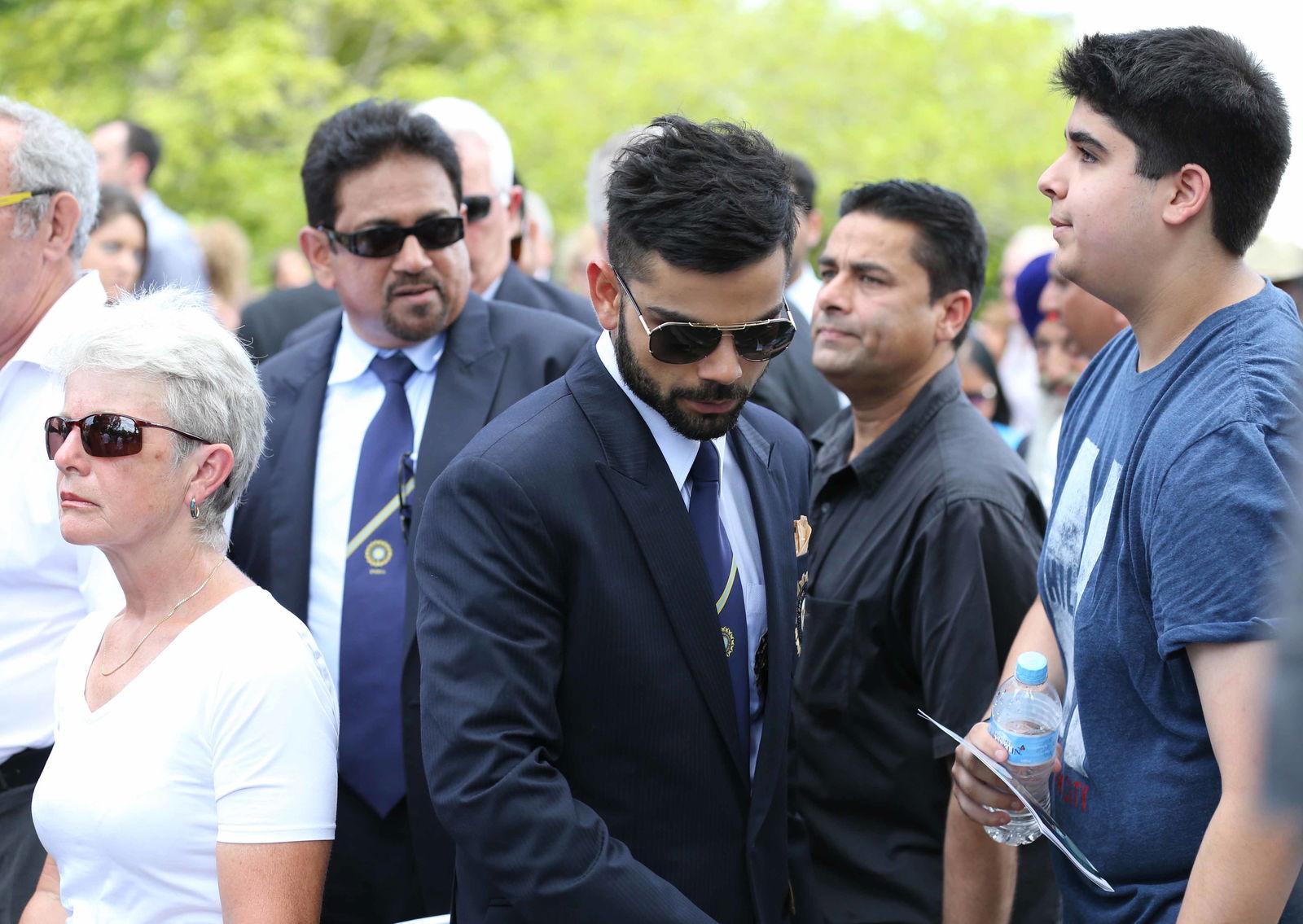 International Cricket council has announced the prize money pool for ICC Champions Trophy prize money where $4.6 million will be distributed among all 8 teams according to how they finish. The winners of Champions Trophy will take on $2.2 million while the runners-up will earn $1.1 million as Champions Trophy Prize Money. Below is the entire breakdown of 2017 ICC Champions Trophy prize money pool.
ICC Champions Trophy Prize Money Pool:
ICC has confirmed the prize money for champions trophy 2017 and it sees increase of around half a million compared to 2013 event. Every teams is guaranteed $60,000 for participation. While teams finished third in the group stage will get $90,000. Teams losing in semifinal will earn around $450,000 each. Losing finalists will get $1.1 million and the eventual winners will take home $2.2 million for winning the trophy.
Table:
ICC Champions Trophy 2017 Prize Money  (Confirmed)

| | |
| --- | --- |
| STAGE | PRIZE MONEY |
| Winners | $2.2 million |
| Runnerup | $1.1 million |
| 2 Losing Semi-Finalists | $450,000 each |
| Teams finishing third in the group stage  | $90,000 each |
| Teams finishing bottom of the table group stages | $60,000 each |
| TOTAL | $4.5 million |
With the prize money increase ICC Champions Trophy 2017 becomes the second highest paying international tournament only behind ICC Cricket World Cup where around $10 million was awarded in prize money pool in 2015 and eventual winners Australia got $3.97 million for winning the tournament. ICC Twenty20 world also have $10 million prize money pool but winners only take on around $1.6 million.
Who gets the prize money ?
Cricket boards or Players ? Prize money is awarded to relevant cricket broards while players only get performance prizes like (man of the match or players of the series etc) from ICC. Once cricket board has the prize money its upto them if they award any portion of prize money among their squad.
For example had England won the 2017 ICC Champions Trophy Prize Money, ECB will have gotten $2.2 million from ICC but ECB have promised to share 100% of the prize money to be split equally among 15-man squad. That means England players would have taken around $120,000 each. Australian & Indian cricket board also have similar arrangements. While other cricket boards like Pakistan and Sri Lanka has promised 100% increase in players'regular match fee for winning the tournament.
ICC announcement Champions Trophy Prize Money :
The ICC Champions Trophy in England and Wales from 1-18 June conveyed a complete prize cash of $4.5 million with the victor of the eight-group competition bringing home a check of $2.2 million, the International Cricket Council declared today.
The eighth release of the competition saw an expansion of $500,000 in prize cash from the 2013 version, which also was played at the three settings being utilized this time – Cardiff Wales Stadium, Edgbaston and The Oval.
The sprinter up of the competition got a check of $1.1 million, while the other two semifinalists will gain $450,000 each. Groups completing third in each gathering brought home $90,000 each, while the groups completing toward the end in each gathering will get $60,000 each.
Final Champions Trophy Prize Money:
Losing to Pakistan in the last of the ICC Champions Trophy has cost India a third Champions Trophy title. Also it was as an astounding measure of INR 7 crore. The eighth release of the Champions Trophy closed on last Sunday (June 18) with Pakistan dazzling India by an immense edge of 180 races to lay their hands on the pined for title for the absolute first time and the Pakistani players are receiving the benefits for it monetarily.
The Men dressed in Green had started the competition on a terrible note. They got jogged by 124 keeps running by most outstanding adversaries India. In any case, since that destruction they turned their battle around splendidly, crushing South Africa, Sri Lanka, England and in the long run India in the summit conflict to win their lady Champions Trophy title and pocket an attractive money prize of approx. Rs. 14 crores (USD 2.2 million)
Runners Up: India – Champions Trophy Prize Money
Generally touted top picks to win the competition, India had started the competition on anticipated lines, whipping Pakistan. Be that as it may, a misfortune in the second game on account of Sri Lanka took steps to wreck their battle yet two pounding prevails upon South Africa and Bangladesh took them to the last where they were beaten beat up by Pakistan. The misfortune cost them, dear, as they got a prize cash of Rs. 7 crore (USD 1.1 million).
Semi-finalists earning:
Hosts England was additionally one of the firm top choices to go the whole distance and the manner in which they had begun the competition, crushing Bangladesh, New Zealand and Australia, many accepted that they would be totally relentless. In any case, their juggernaut stopped in the elimination round where they whipped by possible champs Pakistan.
Bangladesh was the unexpected bundle of this competition as they vanquished New Zealand in their last gathering game to make it to their lady Champions Trophy elimination round where they lost to India.
Both the semifinalists got INR 3 crore each (USD 0.45 million).
Rest of the teams:
Title holders Australia and top-positioned ODI side South Africa got INR 58 lakh each for completing third in the initial stages while Sri Lanka and New Zealand settled with Rs.39 Lakh for completing at the base of their particular groups.
Next Champions League trophy:
India were initially set to host the 2021 ICC T20 Trophy. However, ICC changed the format and now the World Number 1 side India in all 3 formats. They will host the 2021 ICC Champions Trophy. Hence it promises to be an exciting one again.
India lost the final of the last one to Pakistan. Pakistan beat India for the first time in an ICC multi team tournament after 70 years. They are now struggling to repeat their form however. India on the other hand are doing really well. Also they are on top of the ICC World Test Championships currently on 200 points. The next team Sri Lanka is on 60 points.
In ODIs, India are number one as well with Virat Kohli, their captain also number one in the rankings. He is followed by Indian team vice-captain Rohit Sharma on second rank. While Indian pace bowler Jasprit Bumrah is number one in the bowlers' rankings.
SEE MORE:
Chricket IPL 2019 prize money – Cricket Twenty20 IPL Prize Money 2019!