Euro 2020 legends! Who are the Euro 2020 legends? Who do you think of the Euro 2020 legends?
Euro 2020 legends list here for players who are playing their last Euros most possibly!
The Euros are a great way for people to see the strength of the current national teams in Europe. So when can you catch the action?
See : Euro 2020 Fixtures
Here we have made a list of Euro 2020 legends who are probably playing their last Euros.
Euro 2020 legends: Players playing their last Euros
There are many players who have entertained us a lot in Euros for years. However, their career is coming to a close and they are getting old. So we need to know that they will not be around much longer. So who will replace them?
Well think of that later but for now let us check out who are the Euro 2020 legends! As many players are there, we had to make a list.
Euro 2020 legends
Gareth Bale
The career of Gareth Bale has been rather disappointing. The Welshman is one of the most unwanted players at Real Madrid. Sadly for Real, he is also their record highest signing ever.
He was signed back in 2013 after playing an unbelievable season with Tottenham Hotspur and was tipped to be the next Cristiano Ronaldo. The problem was he came too soon for the actual CR7 who simply hates having to share the limelight, that too with a teammate. Ronaldo's ambition and success put a curtain on Bale's Madrid carer which was already under stress after joining a new club.
It got from bad to worse over the next few seasons as the Welshman failed to adapt to the Spanish culture which was made more difficult by his refusal to learn the language. Finally came his string of injuries and a generational talent was more or less lost in Madrid.
He however, continued to perform for his country as he took them to the semi-finals of the Euro 2016 and has once again helped the Wales team qualify for the Euro 2020.
Sadly for Madrid, Bale's mega contract still has plenty of time to run down and as the Welsh team puts it, Bale earns that money f0r – Wales, Golf, Madrid – in that order!
We can expect Bale to lighten up the Euros one more time! He is close to getting his last start at the Euros given his age and it will be a sight to watch out for!
Giorgio Chiellini
The Italian centre back is a legend for Juventus. He is one of the best defenders in the modern day game and alongside Bonucci he has led the Juventus and the Italian team rather proudly. However, he is getting old and will want to use his remaining chances rather specially.
Italy are already humiliated from missing the 2018 edition of the FIFA World Cup after failing to qualify for it. They have done brilliantly in the qualifying rounds this time under Roberto Mancini and will want to make it perfect by winning the Euros. Chiellini will be crucial in terms of defending and leadership from the back for a team who are known for their grit and hardiness.
Manuel Neuer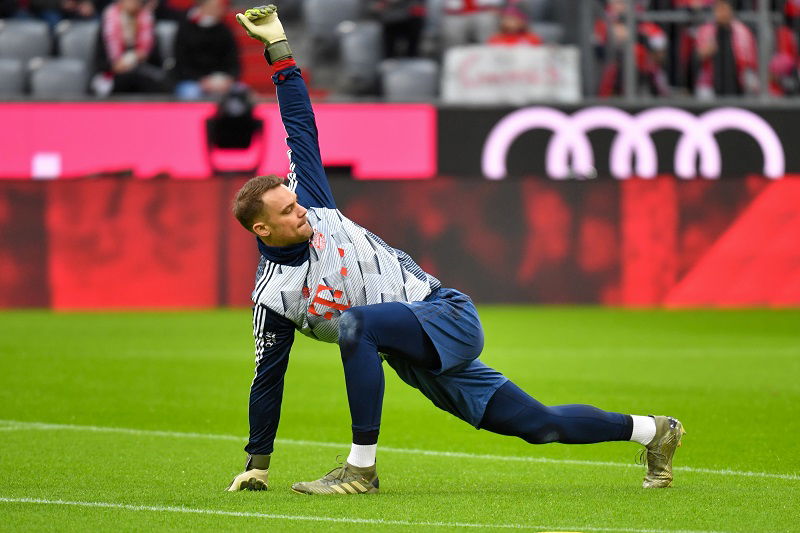 Mats Hummels, Sami Khedira and Thomas Muller were thrown out of the German national team after their torrid 2018 ended. They wanted to usher in a new era much like they did back in 2002 and 2010. However, despite wanting to show the door to the older players, the players needed a leader and hence Manuel Neuer, the legendary German goalkeeper has been kept back.
A World Cup winner, a Champions League winner and multiple Bundesliga title winner – Neuer – has done amazingly well to maintain his form at this age. However, he too is getting old and this will definitely be his last chance to win something big again with the national team.
Robert Lewandowski
The Polish striker is one of the most underrated players of our generation. Had he been in any other era of football, he would have definitely won the Ballon d'or once by now. He is lethal in front of goal and has attributes of a complete striker and a leader. His five goal exploit for Bayern back under Pep is testament to his greatness.
He too is getting old and will want to go out big. His Poland team have been under hitters always in big tournaments but now with AC Milan's Piatek next to him, Lewandowski will be lethal and the one to look out for.
Euro 2020 legends: Number 1
Cristiano Ronaldo
When you speak of big events and big players and big earners. How can you forget the biggest of them all? Cristiano Ronaldo has delivered everywhere and still keeps doing so!
He will go down in the game as one of the finest players ever. And although the debate of Ronaldo versus Messi may never be settled. One thing is for sure. In the international circuit both these geniuses has had to piggy back their average national sides. Over there Ronaldo has outshined Messi. The captain of the defending champions of the Euro 2016 will always have one hand over his arch-nemesis. when it comes to international trophies, it is CR7 ahead!
Ronaldo left Madrid in 2018 and joined Juventus and is currently one of the deservingly highest earners in Europe! Legends like him come once in a century and at the age of 35 it will be definitely the last time we get to see Cristiano Ronaldo on the big stage of Euros! He will definitely want to go out with a bang.
See More:
Euro 2020 Highest Paid Players