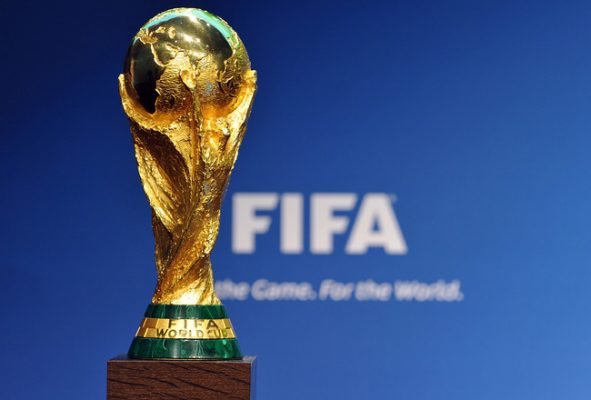 2026 FIFA World Cup!
2026 FIFA World Cup? What are the changes that have been made for the 2026 FIFA World Cup? well, soon we will find out in this article.
The 2026 World Cup will be the 23rd edition of the FIFA World Cup, the tournament is contested by men's national team around the world that qualify to be part of it. It will be the first world Cup ever to consist of 48 teams from the usual 32 teams.
2026 FIFA World Cup Bidding Process
The bidding process was scheduled to start in 2015, with the appointment of hosts previously scheduled for the FIFA Congress on 10 May 2017 in Kuala Lumpur, Malaysia. In June 2015, it was announced the bidding process had been postponed, and the bidding process will resume in 2020, in relation to corruption allegations around the previous tournaments, due to be held in 2018 (Russia), as well as in 2022 (Qatar).
Potential Candidates to Host the 2026 FIFA World Cup
Who are the potential candidates to hosts the 2026 FIFA World Cup? Canada, United States, Mexico, Colombia, Australia-New Zealand, Kazakhstan and Turkey are among the potential candidates to host the 2026 FIFA World Cup.
2026 FIFA World Cup Teams
It will be the first FIFA World Cup with a total of 48 teams contesting. This expansion was approved in January 2017. During the expansion process four expansion options were considered these were.
Expand to 40 teams (8 groups of 5 teams) – 88 matches
Expand to 40 teams (10 groups of 4 teams) – 76 matches
Expand to 48 teams (opening 32-team playoff round) – 80 matches
Expand to 48 teams (16 groups of 3 teams) – 80 matches
The world Cup will now consist of 16 groups of 3's and a total of 80 matches will be played no changes have been made on the duration run of the tournament as it is still 1 month.
German coach Joachim Löw had a few words to say about the expansion he  warned that expansion, as had occurred for Euro 2016, would dilute the value of the world tournament because players have already reached their physical and mental limit. Another criticism of the new format is that with 3-team groups, the risk of collusion between the two teams playing in the last round will increase compared with 4-team groups (where simultaneous kick-offs have been employed). Although there was a suggestion made by President Infantino is that group matches that end in draws will be decided by penalty shootouts
2026 FIFA World Cup Groups
Group A
Group B
Group C
Group D
Group E
Group F
Group G
Group H
Group I
Group J
Group K
Group L
Group M
Group N
Group O
Group P
2026 FIFA World Cup Schedule
The schedule for the 2026 FIFA World Cup will be announced here in the near future. Look out!
Have a look at: