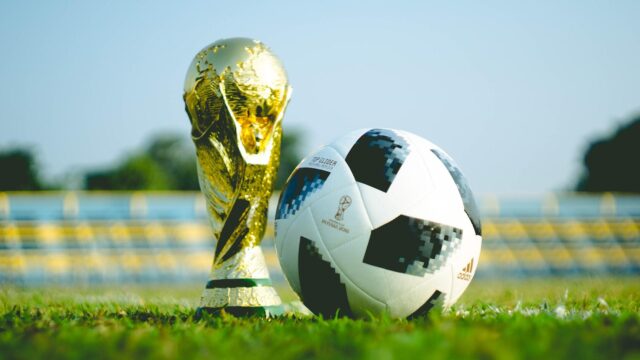 Football – the most important of the least important things in life – is once again taking center stage in most people's lives. No matter if their country is participating or not, football lovers all over the globe are currently following the World Cup that is taking place in Qatar. While five African nations secured a ticket to the 22nd edition of the tournament, not all of them will advance to the knockout stage. As we wait for more matches to be played and the winner to be crowned, let's take a look at how Africa fared throughout the history of the World Cup.
Host countries
First of all, it should be said that the World Cup also took place on the African continent. As you surely know, the 2010 edition of the tournament was held in South Africa. This was the first time that an African nation was the host of the world's biggest football event. Thirty-two teams played across 10 stadiums in nine cities from 11 June to 11 July, with Spain lifting their first trophy after defeating the Netherlands in the finals. It also included some of the greatest World Cup games ever, like the 1-1 quarterfinal match between Ghana and Uruguay, which the latter won on penalty kicks.
Although the host country has to invest plenty of money into the organization of this huge event, it does also come with benefits that can be seen long into the future. For example, South Africa saw an increase in employment at the micro level as tourism, catering, and similar sectors started employing more people. Then, there is a boost in the number of visitors that are looking to visit this gorgeous country. Moreover, roads, streets, parks, and street lights were all revamped, which improved the quality of life.
Lastly, some habits and practices also saw a huge change. For instance, the fact that this popular tournament was held in South Africa led to an increased interest in sports betting as well, as more and more individuals looked for a safe way to place a few wagers and prove that they're experts at predicting who will win. Luckily, with plenty of licensed online betting sites, this is not an issue nowadays as South Africans have many legal operators to choose from. Additionally, the crime rates had a significant drop while the police system changed as well.
Participating countries
When it comes to 2022, five African nations have qualified to go to Qatar. These are Senegal, Morocco, Ghana, Cameroon, and Tunisia. Some have made it to the knockout phase while others had to say goodbye to their hopes of lifting the cup this year. However, Morocco was a surprise to everyone when they managed to win over Portugal, which is a truly proud moment for Africa.
Over the years, thirteen countries from the African continent have played in the World Cup. In addition to those that have traveled to Qatar, Nigeria, Algeria, Angola, Egypt, South Africa, Côte d'Ivoire, Congo DR, and Togo have all made appearances at the biggest football tournament in the world.
That being said, none of these countries was lucky enough to win the World Cup yet. The best result so far has been quarterfinals, achieved by Ghana, Senegal, and Cameroon. In addition to Morocco, who is the first African country to reach the semi-finals.
Memorable moments
In terms of memorable moments, we shouldn't skip some essential ones.
For example, the first win for Africa in the World Cup came from Tunisia. They were the only country representing the continent in Argentina in 1978 and even though they didn't make it to the knockout phase, they managed to get one win in Group 2. They defeated Mexico 3-1 and brought Africa its maiden win in this tournament.
Another unforgettable moment for Africa came from Senegal in 2002. Having won on the home turf in 1998, France was seen as a clear favorite in this match held in Seoul. However, Senegal left everyone stunned in this South Korea/Japan opener and won 1-0 thanks to a goal from Papa Bouba Diop.
The 1994 tournament was held in the United States and saw the debut of Nigeria. And, what a debut it was. The Super Eagles defeated Bulgaria 3-0 in their first match and advanced to the knockout stage as the first in the group with the best goal difference. They lost in the Round of 16 in overtime to eventual runners-up, Italy.
Fun facts
Finally, let's go over some fun facts that you'd surely like to know and whip out at trivia nights.
The top three African scorers in the World Cup are currently Asamoah Gyan, Roger Milla, and Ahmed Musa. Gyan has 6 goals in 11 appearances, Milla 5 in 10, and Musa 4 in 7.
Jacques Songo'o, Rigobert Song, and Samuel Eto'o from Cameroon are the only Africans that have gone to four World Cups.
Egypt was the first African nation that competed in the World Cup, in 1934. The next appearance by an African country would come 36 years later – Morocco in Mexico.
Jerome Boateng and Kevin-Prince Boateng are brothers that play for two different countries – Germany and Ghana, respectively.
As can be seen, Africa has made memorable moments in World Cup tournaments. And what is going to be the placement of African countries this year is yet to be seen.
See More: