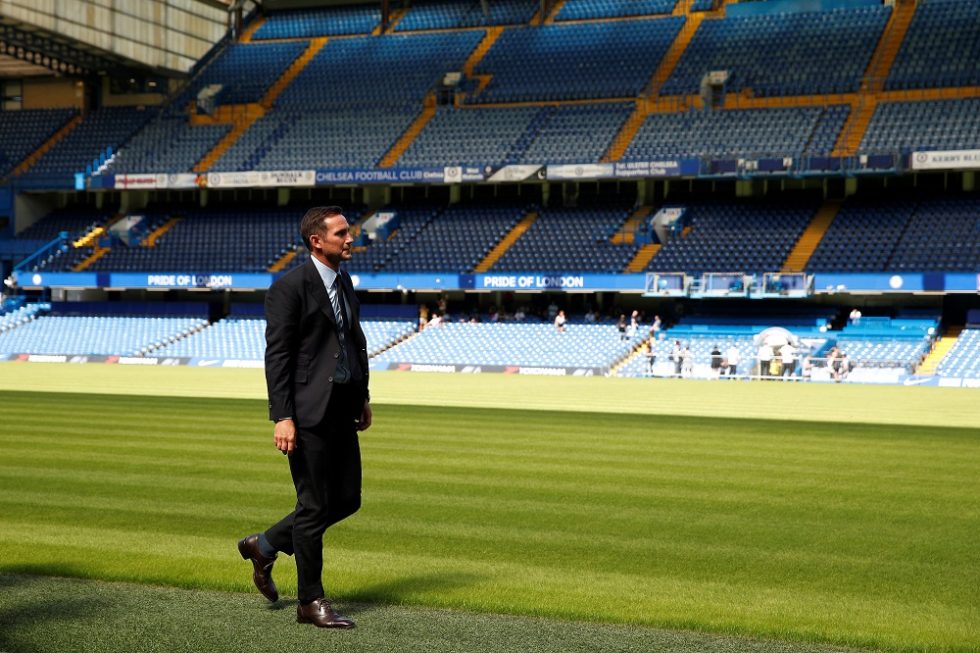 Chelsea left-back Marcos Alonso has revealed how new boss Frank Lampard wants his boys to play ahead of the season opener with Manchester United.
The Blues appointed Lampard as the manager after Maurizio Sarri departed for Juventus following a solitary year at the Stamford Bridge. The Londoners are also facing a transfer ban for the summer and winter this season, disallowing the Englishman from signing fresh legs to improve his squad.
However, the tough time at the Bridge hasn't stopped Lampard from instilling his philosophy into the team. Following an impressive managerial stint with Derby County last season, where he guided them to the Premier League play-off semis, the 38-year-old wants Chelsea to adapt to an attacking style.
Spaniard Marcos Alonso has given a peek into Lampard's ideas about he wants the Blues to function against Manchester United on the opening day in August.
"The first few sessions have been going very well," he said.
"I feel very good playing the way the manager wants with high intensity, trying to keep the ball, moving the ball side to side and giving freedom for the full-backs to attack."
"Of course, knowing that our main target is to defend but I'm very happy with how we're working and looking forward to the start of the season."
SEE ALSO: Arsenal and Liverpool target given permission to complete move