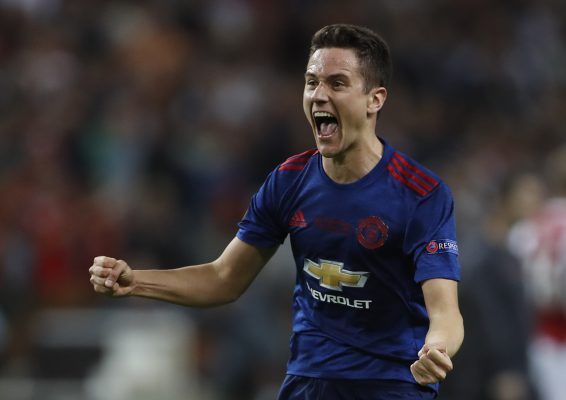 Manchester United midfielder Ander Herrera is in the line for a brand new contract, according to reports. The Spanish international is on the last year of his current contract and he could leave the club for free once the season ends.
Herrera has earlier revealed his intention of staying at the club for a longer period and it seems his wish is going to be fulfilled. United triggered an one year extension clause in his contract last year to keep him at the club and United hierarchy is expected to sit with his representative to chalk out the final details of  a new two year deal.
Herrera arrived at the Theater Of Dreams in 2014 from Athletic Bilbao and since then has been an ever present in the United midfield.  Mourinho has so far opted for a midfield trio of Andres Pereira, Paul Pogba and Fred but Herrera could feature for the first time as United host a jubilant Tottenham Hotspur on Monday.
Herrera was adjudged the player of the year two seasons ago but failed to maintain the tempo since then. Despite of his irregular performance Mourinho is an avid admirer of the player and could use him more heavily this season.