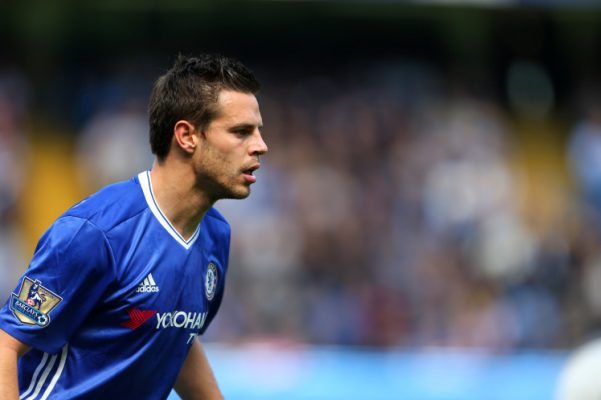 Blues boss Antonio Conte has heaped praise on Cesar Azpilicueta for his versatility on the field,
The Italian went as far as claiming he'd even play as a goalkeeper if asked to.
The Spaniard scored his first goal of the season in Chelsea's action packed 4-3 victory over Watford at Stamford Bridge.
The 27-year-old has been fantastic this term as he has played every game in this Premier League campaign this season, Cesar was also named in the Premier League's shortlist for the Player of the Year award.
In the post match interview,  Conte hailed Azpilicueta for his superb displays this season both as a centre-back and in the two wing-backs' positions, which he has had to cover during the campaign.
"It is a massive season for him. He has played in a fantastic way and when you have this type of player it is great for the club.
If I ask him to go and put on the gloves and to play in goal he is ready. He is a model footballer and he can play in different roles.
When you have this type of player it is great for the coach. He played in wing-back, scored one goal and could have scored more. He is having an amazing season."
See Also.
Tore Andre Flo says this player will replace Diego Costa
BOOST! Chelsea target signals goodbye to fans!
Jimmy Floyd Hasselbaink: 'This Chelsea player MUST start against Watford tonight