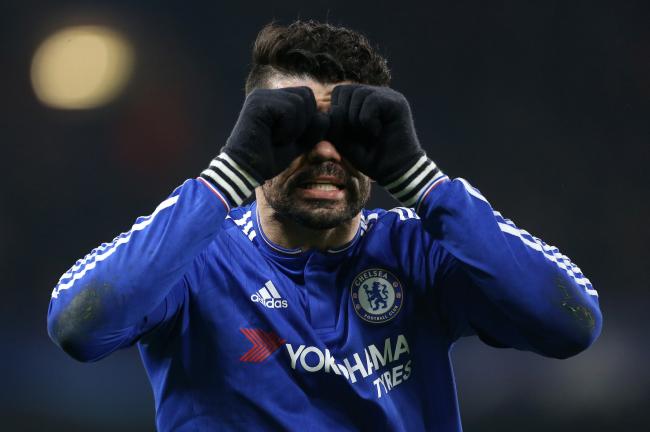 The Blues goal machine has been in top form this season and Conte reveals the reason why.
Costa has netted nine goals in eleven Premier League appearances and even though he's picked up four bookings, he has started to show some self control when controlling his anger.
Conte believes the Spanish international striker has become one of the world's best with his new-found attitude.
'Diego is showing he can control himself, It's fantastic,' Conte said. 'Diego is improving a lot under a lot of aspects. For me now, Diego is one of the best strikers in the world.'
'He must continue that, working in this way, with his commitment and work-rate. It's fantastic to see his work during the games, but also in training,' he added.
'Diego is a very good player. The same for Eden. It's important for me, for their team-mates, to see that in every game, Diego works a lot with the ball and without the ball. He's an example for all. And I want to continue this way.
'If he continues to score, I'll be very happy. But I'll be happier to see this commitment, this work-rate during training and in games, to work with the team with and without the ball.
'If all the players are able to think in this way, it's fantastic and we'll be a good team, a very tough team to play.'