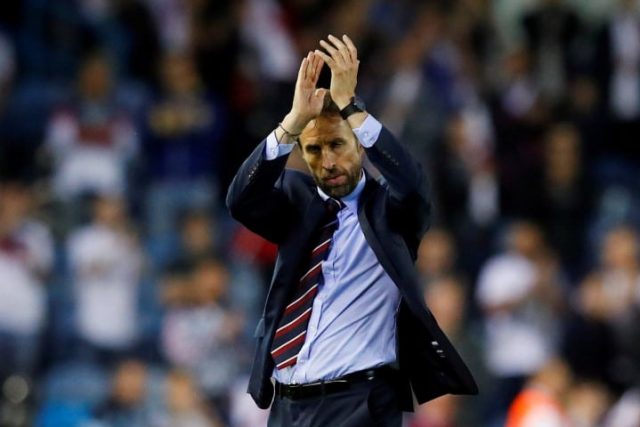 Gareth Southgate made sounds in the realms of the England national team following a semi-finals finish in the 2018 World Cup, their best finish in recent years.
Their recent 2-1 victory in the UEFA Nations League against Belgium, the number one ranked team in FIFA, surely gives more hope for the Three Lion's future.
Although decent results are seen, many have questioned the way he's handling the team. Is he really leading England to greater glory?
The England manager is a man of diving into risky waters. Rather than sticking to his usual experienced line-up, particularly those of the World Cup squad, he went on picking young talents who have more or less no experience of international football. Though many raised eyebrows on his picks, it produced some good results, to say the least.
Tactics is also a talking point in Southgate's management, resorting to a 3-4-3 formation in recent games. This proved ineffective in their first half against Belgium who had a hard time stopping the forward plays of Yannick Carrasco, Kevin De Bruyne, and Romelu Lukaku.
The Three Lions virtually made adjustments in the second half, making it hard for the Belgians to maximize their playmaking finesse. The England midfield stepped up on the counter, though failing to capitalize on some great opportunities. After all, the result is still that matters.
Playing 3-4-3 or 4-3-3 will always be a debatable aspect of Southgate's game, with the latter tactic bringing them to a memorable World Cup finish.
Instilling discipline is the most evident aspect in his way of handling the team, especially in this time where restrictions are imposed due to the pandemic. The recent sanctions on Mason Greenwood, Phil Foden, Jadon Sancho, Tammy Abraham, and Ben Chilwell simply shows that he is not taking things too easy for the young England squad. Yes, it is still good to see managers really taking attitude development very seriously.
"They have to prove themselves and need to remember that it is an honour to play for England, and all these things, when we are selecting squads moving forward, do play a part in your thinking, Southgate said.
With games ahead for the Three Lions, Southgate will surely be looking to surprise European giants and fans alike as they aim to bring football back home.
READ MORE: UEFA Nations League Prize Money – Distribution & Breakdown