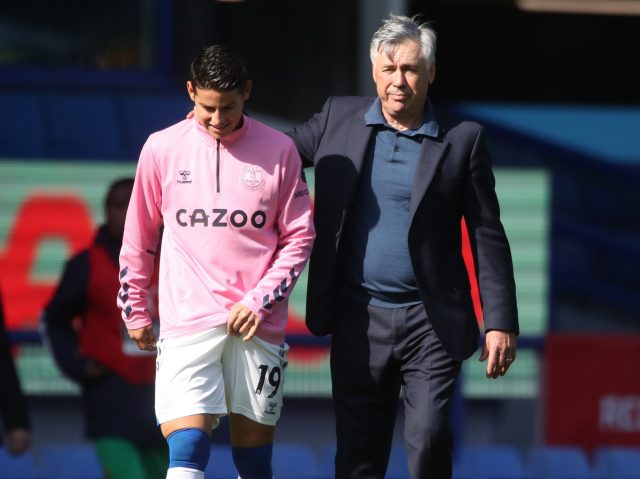 Carlo Ancelotti revealed he will take a different approach while facing Manchester United next.
Everton were beaten in both ties against the Red Devils this season, losing 3-1 at Goodison Park and then 2-0 in the EFL Carabao Cup tie.
United are flying high right now, having just thrashed Southampton 9-0 this week. They have bounced back from a shock 1-0 defeat to Sheffield United to really establish themselves as title-challengers this season.
Everton started off the campaign well under Ancelotti but they have fallen down the order in the past few months.
"We played two games against Manchester United at home and lost both," said Ancelotti at his pre-match press conference.
"There is something we have to change, for sure. If we follow the same way we played [in the Goodison games], we are going to lose. We tried to plan a different strategy and we will see how it works."
The former Real Madrid boss is planning to rotate his squad around and hand United more problems this time around.
"The mental aspect is really important but we have to practically try to do something different – to create more problems than in the past games we played against them.
"United is a fantastic team, with a good mix between experience and talented young players. The players know it will be difficult but I hope it will be difficult for United to play against us.
"I am going to rotate other players, this is a normal way I have to manage my squad. To avoid injury and to give more motivation to others."
READ MORE: Everton Players Salaries 2020/21 (Weekly Wages 2021)