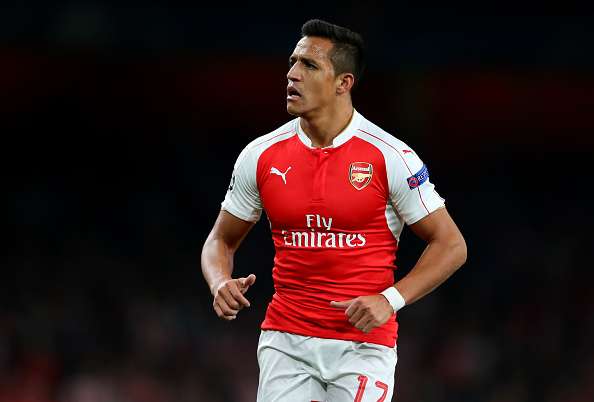 Chelsea have entered the race to sign Arsenal star Alexis Sanchez and will battle Manchester United for his signature according to reports.
Is this merely mind games from Antonio Conte's Chelsea to unsettle Jose Mourinho's Manchester United's bid to land Alexis Sanchez? Or are Chelsea serious in their pursuit of the Chilean star?
Chelsea have lodged late interest in signing Arsenal's Alexis Sanchez amid Manchester United talks, according to reports.
Man United have been heavily linked with Sanchez in recent days after Manchester City pulled out of the race to sign him. City pulled out due to Sanchez's high wage demands and Arsenal's valuation of Sanchez exceeding £30m plus.
City were only prepared to offer £20m to Arsenal while offering Sanchez £290,000 wages. The 29-year-old however is demanding £350,000 at-least, while Arsenal are holding out for a bid of around £35m, despite the fact Sanchez could move for free at the end of the season with his contract running out.
And now, Chelsea have lodged their interest in Sanchez although it's believed Manchester United have almost wrapped up the deal offering a staggering £400,000 a week wages making Sanchez the highest paid player in the Premier League. It's understood United have also offered a a bid in the region of £35m.
It's doubtful Chelsea could match Manchester United's mammoth wages offered to Sanchez considering Chelsea's highest paid player, Eden Hazard, is only on £200,000 a week.
Adding to Chelsea's woes, United are offering struggling but talented Armenian star Henrikh Mkhitaryan as a makeweight as part of the deal for Sanchez.
United are also offering Sanchez a staggering £20m signing on fee as well as £10m to his agent which would value the deal at around £65m for the 29-year-old.
No news yet as to what Chelsea are offering but keep an eye on it.
SEE ALSO: Arsenal 2017/18 wages