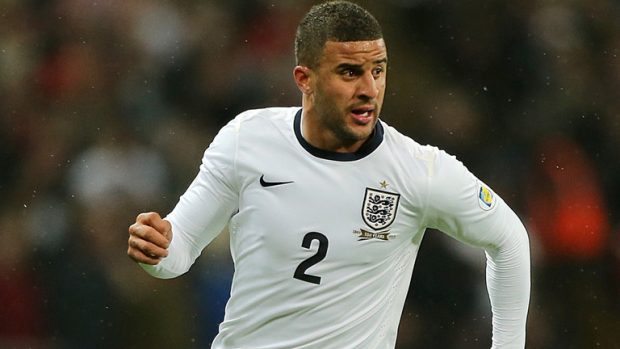 The Blues are ready to enter the arena for Tottenham right-back Kyle Walker
Reports The Daily Mirror are saying Chelsea are ready to rival Manchester City for his signature,
Walker is being tipped to leave Tottenham at the end of the season even though he just signed a new long-term deal worth £70,000-a-week at the start of the campaign.
The England international has established himself as one of the best right-backs in the division, but reports are saying he has fallen out of favour with Tottenham manager Mauricio Pochettino in recent weeks.
Bayern Munich, Barcelona PSG and Monaco have reportedly also expressed an interest in the 26-year-old, but it is unlikely any of those teams would be willing to pay in excess of £35m for the defender this summer.
Antonio Conte has used Victor Moses as his right wing-back the whole season and is apparently keen to strengthen that area of the team at the end of the season, although it remains to be seen whether Spurs would be willing to do business with their London rivals.
See Also
Antonio Conte pays tribute to his squad!
Antonio Conte reveals who will lift the Premier League trophy
VIDEO: Cesc Fabregas drops the F-bomb after Chelsea title win