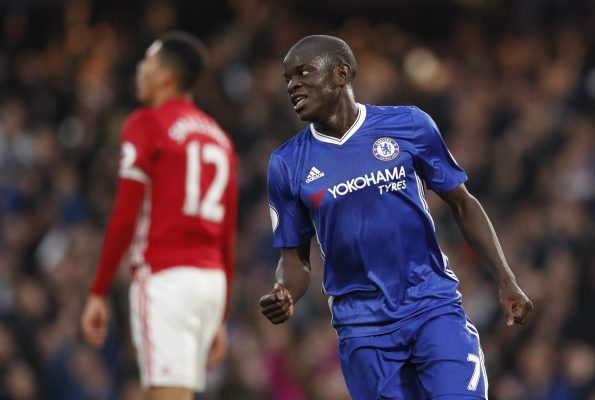 What a season he's had!
Chelsea's N'Golo Kante has won the 2016/17 Premier League Writers' Player of the Year award.
The Chelsea midfielder polled most votes among the 340-strong membership, beating team-mate Eden Hazard and third-placed Dele Alli to the award.
He has become the 5th player in 6 seasons to complete the double of PFA player of the Year and Writers' Player of the Year.
More than 65 per cent of the votes went to either Kante or Hazard, which goes to show how incredible them, and Chelsea, have been this season.
Kante said: "It is a fantastic honour to win this award. With so many great players in this Chelsea squad and in the Premier League, for the Football Writers' Association of this country to name me as their Footballer of the Year is a very proud moment in my career."
By Ben Kelly – @benkelly_10