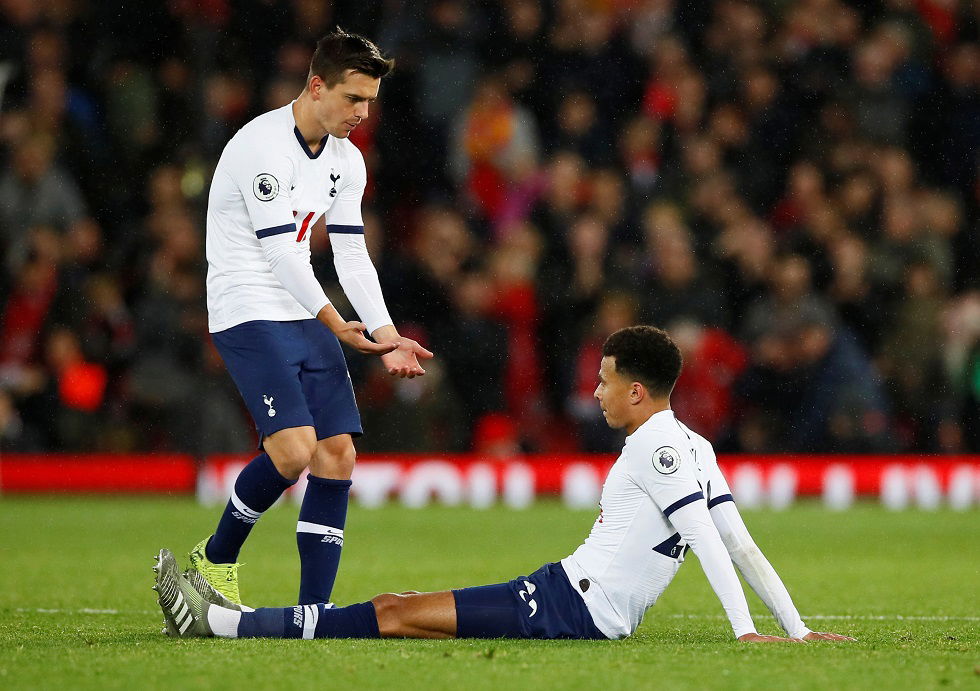 Dele Alli was non-existent in Liverpool game for Tottenham, as per Roy Keane.
The English midfielder was made the scapegoat for Spurs' 2-1 loss at Anfield with every TV pundit having a go at him. Tottenham conceded a penalty in the second half through Serge Aurier's reckless challenge on Sadio Mane, which Mohamed Salah converted.
"Ideally you want to win comfortably, but Liverpool were by far the better team today," Keane said. "You saw the best and worst of Tottenham, the softness they showed, but Liverpool are good characters and bounced back. They deserved the victory. Aurier is a car crash. He's out of position, he's done well to get back but it's madness. He's a disaster."
Gary Neville said, "That was a poor version of Dele Alli out there, and he's been like that for 12 months. He's got to sort himself out now, because a lot of people think a lot of him, I think a lot of him, but it's not good enough and he's got to get his mentality back."
Keane then added, "He's lost that hunger, and when you lose that it's hard to get it back. He's had a few injuries, I'll give him that, but from what I hear, off the field stuff, basically he thought he was a player, he thought he had achieved something. Today, he was non-existent."
Finally, Graeme Souness also contributed and said, "I think he's the classic case of someone who has got himself in his armchair. They give him a four or five-year contract they gave him last year (it was a six-year deal) and look what it's done to him.
"Unless you've got professional senior pros at the club then you've got no chance because he has been allowed to take his eye off the ball and the senior players should be pointing it out to him. They should be on his case every single day.
"I thought he'd be getting 20 goals a season. He's a shadow of himself, he's still a boy, he's still learning the game. He needs to refocus and get back to the things he was doing. Whatever that boy's doing right now, it ain't working for him."