Two hard fought but deserved wins for Conte's Chelsea under his belt. Some say they were lucky as both victories came in the last few minutes of both games. But then you have the old adage that football is a 90 minute game not an 88 minute game. If teams do not pace themselves and concentrate for a full game they will suffer. So what are the good and bad points Conte and Chelsea fans can take away so far after a 100% start.
Number one….Eden Hazard
Eden Hazard is back on track and motivated for a great season ahead. He is back to where he left off two seasons ago when he was voted the best player in the Premier League. Hazard is currently the third best player in the world, behind Messi and Neymar. Ronaldo fans will disagree with this, but on current form, Ronaldo is not quite up to his best and even Gareth Bale is doing more for Real Madrid than he is. It's no wonder Zidane has been trying very hard to recruit Hazard to the Bernabeu.
The only negative for Hazard is that he sometimes slows right down after about 60/70 minutes in games. This almost proved costly against West Ham as holding a slender 1-0 lead, Chelsea and Hazard too their finger off the boil and West Ham equalised. But thanks to Conte's late substitutions Chelsea came again to win the game.
Number two….Diego Costa
He is definitely back on fire in all senses of the word. Two late goals, two winners and six points to Chelsea. On the down side, two games, two yellow cards and many commentators argue, lucky not to be sent off…twice! This is a tough one, aggression is part of Costa's game and curb that and you curb the player. Chelsea fans prefer a Costa fighting and scoring and occasionally picking up cards and suspensions. The alternative is the Costa shadow, who they saw for most of the first half of last season, when Chelsea under Mourinho struggled to get going in all departments .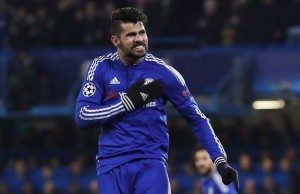 However none of Costa's cards and challenges were for violent fouls. His two yellows were for arguing poor refereeing decisions which in both games led to opposition goals. His foul on West Ham goalkeeper Adrian, was completely unintentional. Adrian was struggling to control the ball at his feet and Costa had every right to go for the ball.
Number three…. Antonio Conte
He is already the darling of the Bridge. Only two games into his new job at Chelsea, but two wins. It's not just the 100% start it's much more than that. His celebrations on the touchline match anything that Mourinho was doing at his peak and the crowd love it. His courage in his substitutions has so far paid off. Taking off Hazard against West ham when he was starting to walk rather than run the game, was brave and paid off. Chelsea with two up front, won the game as Costa scored the winner.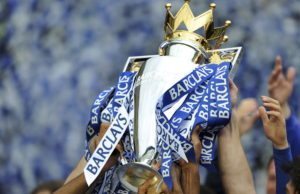 His two buys so far have looked very special. Everyone knows about Kante and what he can do, but Bathshuayi could prove to be the best buy of all in this summer's transfer market. In the few minutes he played against Watford, he scored and then hit the crossbar. He showed very exciting flashes of skill. It was similar to when Bashford came on for England for about 3 or 4 minutes against Iceland. Only Ibrahimovich can claim to have had a better return so far, but then he has played every minute so far for Manchester United and his age means this is not a long term investment.
Number four….transfer market
So Kante and Bathshuayi are definite successes already after only two games, but what else? With just over a week left, there are still many rumours around. Conte admits Chelsea need more defenders. They only have five fit defenders and four of them need to play every game so only one in reserve is very risky! Zouma will be back shortly, but what if someone else gets injured. John Terry is no spring chicken anymore and may tire as the season wears on. Rumours of Conte's pursuit of Koulibaly are becoming a bit too frustrating and a dangerous 'all eggs in one basket situation'. This echoes Chelsea's unsuccessful pursuit of John Stones last summer.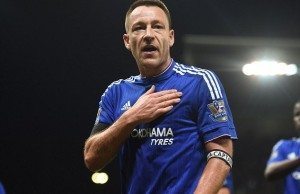 Chelsea need another forward despite the great purchase of the exciting young talent in Bathshuayi. Conte needs to realise fast that Costa will be suspended soon either for an accumulation of yellow cards or by an eager ref giving a straight red for justified or unjustified reasons. The other option is Loic Remy. After some great early promise and scoring many goals as a sub,  he has faded fast. He has also been linked to a move away from Chelsea and if that happens Chelsea will only have two strikers left.
Chelsea have twelve midfielders in the squad. The make up of the squad is too heavily balanced in this area. Despite this they are still being linked to players like James Rodriguez and Mahrez. Unless Chelsea want to be the new Barcelona and populate the pitch with ten stunning midfielders playing ticcy taccy (as it's pronounced in Spain) football, then focus needs to change quickly to the lighter balanced areas of the squad.
Number five…….media watch
Things haven't changed much here. Conte will need to get used to much negative media commentary and fast. So far after two wins, there shouldn't be much to complain at but the English media will always find a way! Costa is public enemy number one. The media focus is a lot on what Chelsea do wrong and not what they do right.
They talk about how Costa should be sent off every game and not how Hazard is still being fouled non stop and referees do not do enough to protect this genius of the ball.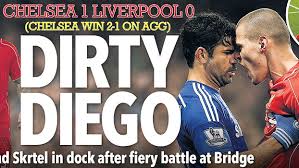 They say how Chelsea are struggling to find consistency and have so far achieved lucky late wins. Journalists should be saying that after only two games Chelsea with a new manager and some new players, have dominated both games. They had an 18 to 2 shot advantage on West Ham and against Watford they were slaying them in the last half hour, having a stonewall penalty denied and hitting the bar too. In a boxing match it would have been stopped for being too much of a one way fight. Last season Chelsea took two points from these two games and now they have a maximum six!
For Conte there are far more positives than negatives so far. Tomorrow night is a great chance for him to blood the remaining squad players in the League cup tie at home to Bristol Rovers. Conte can give Bathshuayi, Moses, Cuadrado, Aina, Loftus-Cheek and others a near 90 minute work out to test the depths of his squad in a competition that is more important and significant than in recent years due to the absence of European football, albeit temporarily!