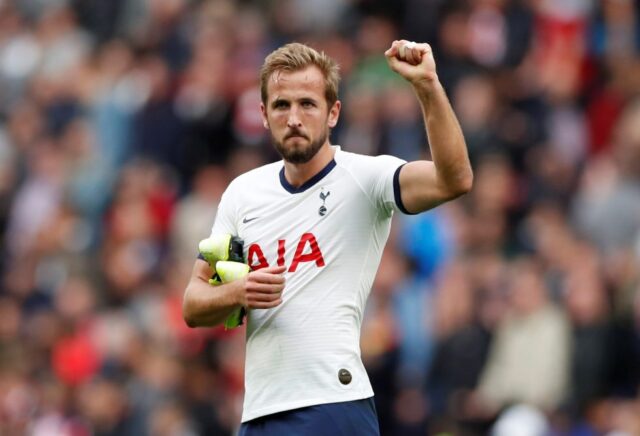 Harry Kane is seven goals adrift of the Man City star Haaland.
Harry Kane has been told that he's no longer the "top dog" in the Premier League but the Tottenham star has benefitted from Erling Haaland's arrival.
Harry Kane is a legendary figure in Premier League. He has been recognised as one of the standout strikers in the world for the past few seasons.
The Englishman's level of goalscoring has been sensational in a Spurs shirt but he has been outshone by Haaland this season.
The ex-Borussia Dortmund star arrived in the Premier League during the summer as Man City signed him for around £51m.
Haaland is the runaway favourite to win the league's Golden Boot award this season as he has already netted 17 goals.
Kane is seven goals adrift of the Man City star but the experienced forward has enjoyed a great start to the 2022/23 campaign in his own right.
More clubs will be in for Kane if he carries on his current form and Jamie O'Hara thinks Haaland is "now the main guy" but the England star has "picked up".
"I'm loving every minute of Erling Haaland because what he's doing is he is going to make the Premier League better, he's going to make the standard better," O'Hara told Grosvenor Sport.
"Just look at Harry Kane. He's picked up his performances this season, because he has known previously that he's always been the top dog in the Premier League.
"Harry Kane and Mohamed Salah – they've always been the main guys in the Premier League, but now they aren't…
"Haaland is now the main guy in the Premier League and if you want to be in and amongst it with him then you've got to improve your game, which is what Harry Kane has done.
"I've always been a big advocate for greatness. I love footballers that always want to test the boundaries and see how far they can take their career and see how good they can be, and Erling Haaland is in that bracket.
"I love what he's doing in the Premier League and he's only going to make it better. Get more Erling Haalands in the Premier League!"
When asked on the idea of fans becoming bored of Haaland scoring ever week, O'Hara continued: "I'm not having people being bored of him!
"How can you get bored of greatness? There's nothing boring about greatness. If you get bored of someone banging in goals every week then you don't enjoy success."
See More: