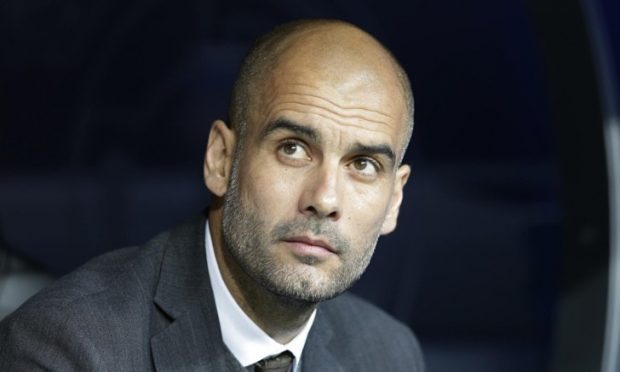 Pep Guardiola is remaining defiant in the face of increasing adversity at Manchester City, vowing that he will quit the club and return to Spain before changing the way he plays.
It has been a rough few weeks for City, who are without a win in four games. Their latest setback was a 4-0 mauling in the Champions League on Wednesday night, punctuated by a horror show from goalkeeper Claudio Bravo, sent off for handball outside his area.
Bravo has struggled for form since replacing the ousted Joe Hart, with only two clean sheets so far. Meanwhile England stopper Hart, shipped out on loan to Torino by Guardiola, is rediscovering his form at both domestic and international level
Despite the slump in form, Guardiola is adamant that his methods to work, and that he will not be changing them anytime soon.
"I'm responsible for what happened on Wednesday," the Spanish manager said. When you lose 4-0, welcome to the critics. Move on.
"But I'm not going to change. I'll go home before I change. I won 21 titles in seven seasons. That's three a season playing in that way. Sorry guys.
"You would like that? I think about that but the solution is not better than what I believe.
"But if you believe I am going to win 4-0 at the Camp Nou. No, I am good but not that. If it is not going well in the future, I will go. But the way we want to play, the academy will play, is the way I think is good.
"When the players don't follow me, I will speak with the club but I feel they follow me. At Everton, one of my friends Ronald Koeman said he never faced a team playing football like Manchester City. That is the best compliment I can receive. The best title."
City will be aiming to arrest their slump in form on Sunday, when they welcome Southampton to the Etihad Stadium.
By Steve Osborne                    @BlizzardSteve75