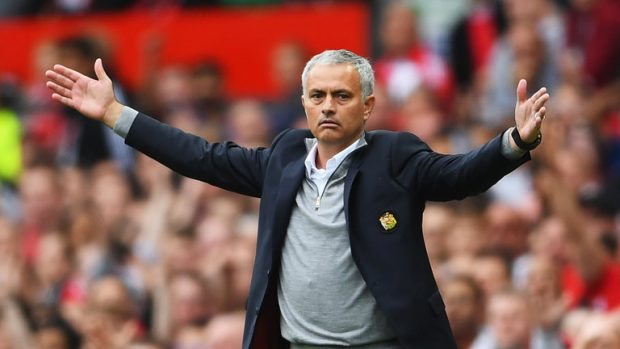 Jose Mourinho's complaints about Manchester United playing too many games have not gone down too well with Sky Sports pundit Jamie Carragher, who believes fixture congestion late in the season should be the normality for the biggest clubs.
With the EFL Cup in the cabinet, and a Europa League Semi-Final against Celta Vigo coming up, United also have a chance of a top-four spot, and a route into the Champions League.
However, Mourinho seems determined to add the Europa League to his, and United's, bulging trophy cabinet, while lifting the cup also offers entry into the Champions League next season.
Success seems to be coming at a cost though, namely an increasing injury list, along with too many draws.
Former Liverpool defender Carragher played down believes that Mourinho should stop complaining, adding that if United want to reach their aims, playing so many games should come naturally.
He said: 'When you are at United, you have players who are used to playing that amount of games. There are seven or eight teams in Europe who have played eight or nine games in April.
'If you are Manchester United manager, I think you want to play nine games in April, because it shows you are still in competitions, still going for things.
'Whenever I started the season at Liverpool, my mentality was to play 40 to 50 games, because it meant I was playing every week and was being successful.
'I don't see anything out of the ordinary in the number of games they have played. This year they could play 63 games, last year they played 59 so not a massive difference. He is complaining, but that should be the norm going forward for United.
By Steve Osborne           @BlizzardSteve75