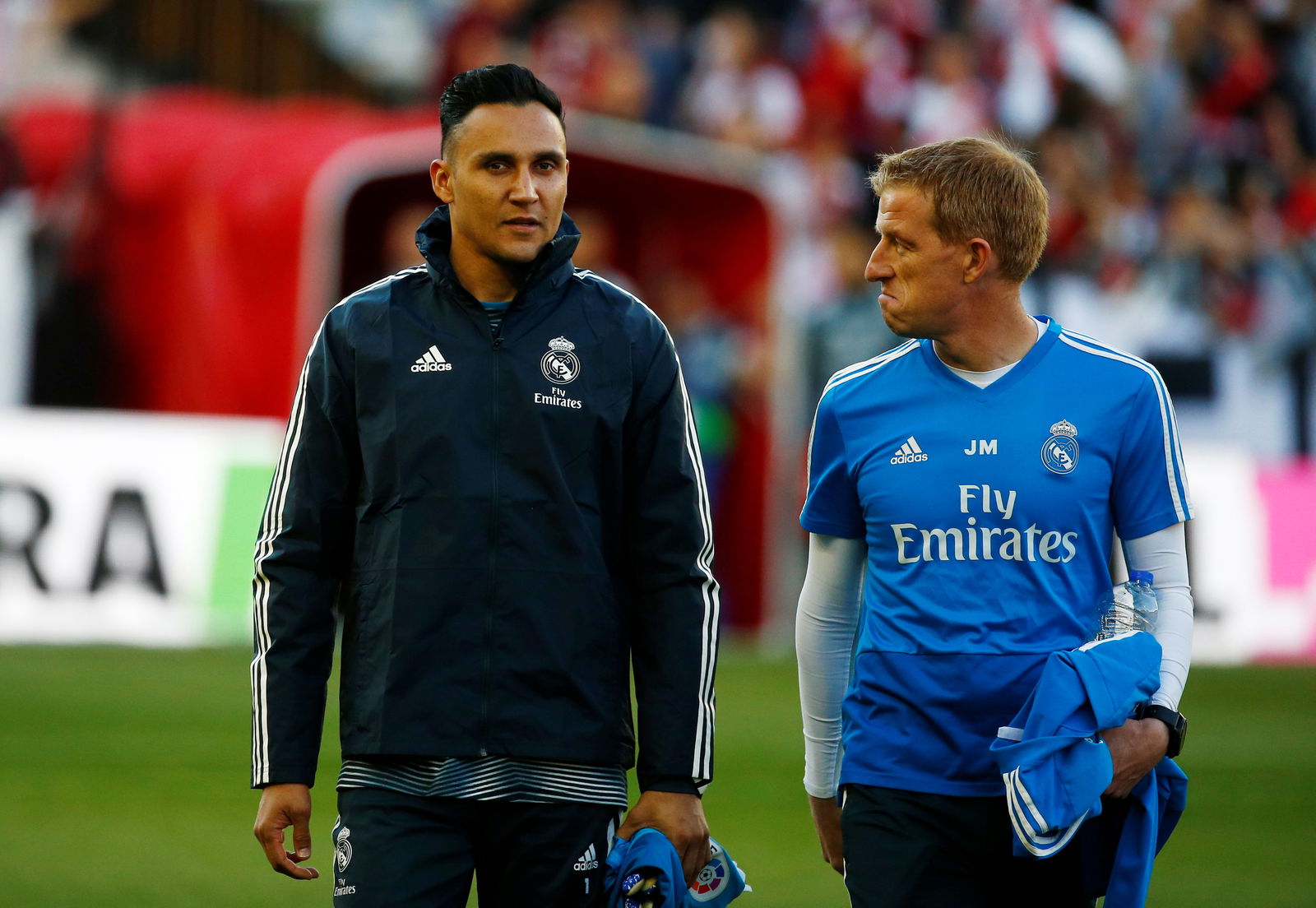 The French champions are not convinced by their current number one.
Keylor Navas has communicated his desire to leave Real Madrid, who are now open to the possibility of him leaving for PSG free of charge.
Paris Saint-Germain continue in their search for a goalkeeper who can add further security to their last line of defence, as Alphonse Areola is not proving to be as convincing as Thomas Tuchel had hoped. Following a surprise defeat to Rennes in Ligue 1, and Tuchel lacking full confidence in the French stopper, the board is still aiming to bring in another experienced goalkeeper before the transfer window closes.
Upon the conclusion of the Rennes loss, Tuchel stated that he could not rule out a change between the sticks saying that everyone in his team needed to earn their place: "Will Alphonse come out? I cannot confirm it while the market is still open. Each player has to prove their quality, including Alphonse," he told RCM.
The German manager has expressly asked his club to consider signing Real Madrid's Keylor Navas. Acting as back-up to former Chelsea shot-stopper Thibaut Courtois for another season is not what the Costa Rican desires at this stage of his career. In five years at the Bernabeu, Navas has succeeded club legend Iker Casillas and won three Champions League crowns, playing in each final.
However the arrival of Courtois last season pushed the 32-year-old down the pecking order. Aside from a spell in the spring when the Belgian was injured, Navas hardly featured – totaling just 14 appearances in the league and Europe. And Zinedine Zidane's preference has been made clear on a number of occasions.
Now it seems that Navas is nearing a switch to the French champions, with Marca reporting that the goalkeeper moved one step closer to the French capital on Thursday after he made it clear to Madrid that he wants to leave.
Should Navas get his wish, Los Blancos are said to be plotting a move for an experienced goalkeeper to back Courtois up for the 2019/20 season. It is said that 36-year-old AC Milan second-choice goalkeeper Pepe Reina fits the profile when it comes to what the club are looking for this season.
SEE ALSO: