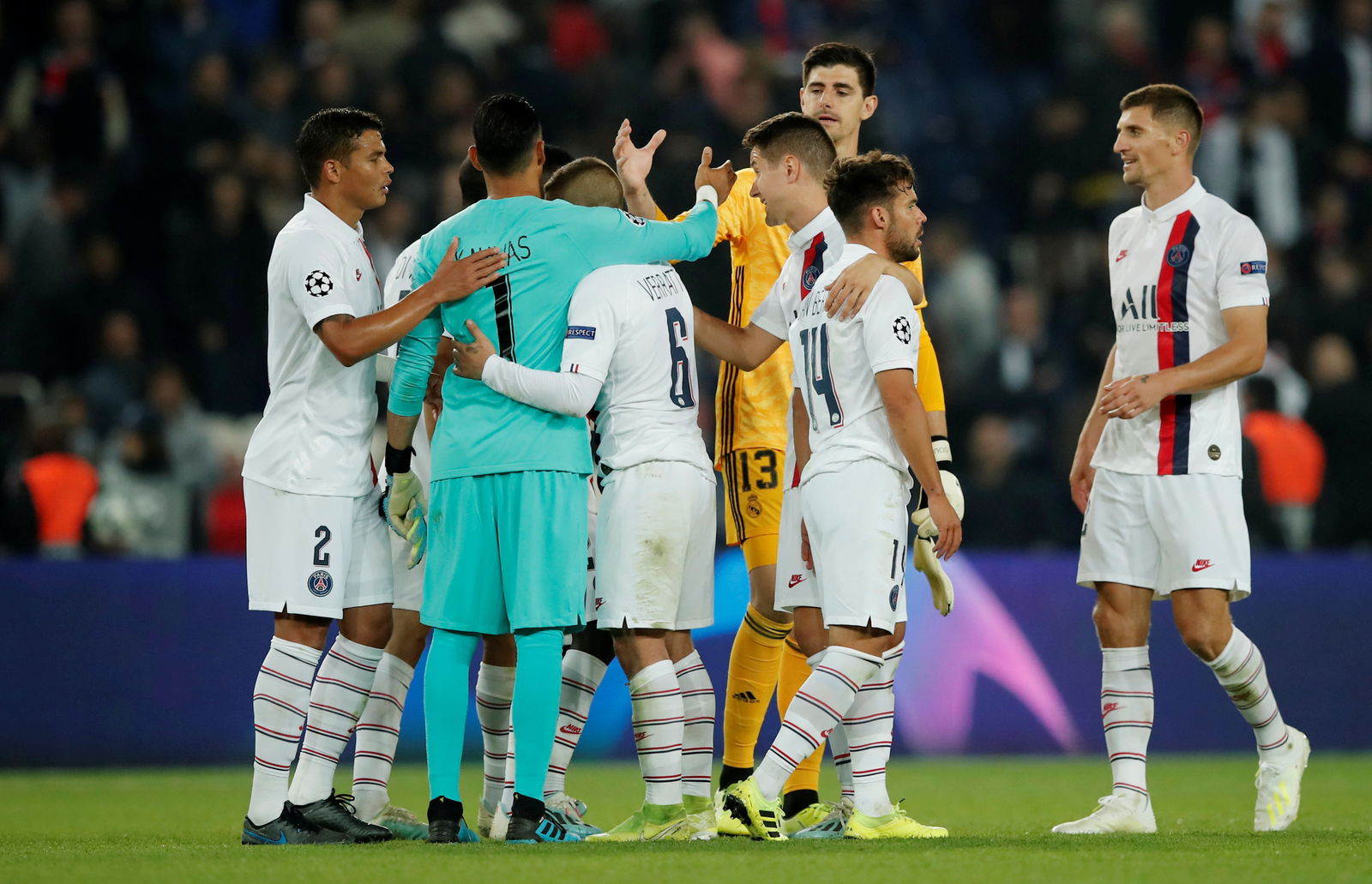 The Costa Rican got his revenge against Real Madrid, whilst Thibaut Courtois has not enjoyed a great time in Spain.
Navas left Real Madrid to seal a switch to Paris Saint-Germain and in a twist of fate, the two sides drew each other in their Champions League group.
The 2019/2020 Champions League group stage got underway in midweek as Real Madrid shockingly lost 3-0 to Paris Saint-Germain. It was Thibaut Courtois' mistake for Angel di Maria's opener saw his come in for criticism from fans and the media in Spain.
The irony of the game in the French capital was that the keeper who kept a clean sheet was Keylor Navas who made the move in the opposite direction during the summer transfer window. After the full-time whistle a photo emerged of Navas appearing to wink at his fellow former teammate Courtois, which has gone viral.
He was later quizzed on that moment and his relationship with Courtois, but insists he did not leave because of their rivalry.
"I did not leave Real Madrid because of that," he told AS. "I left because my family and I thought this was the best option for us. I was welcomed as if I had been here for a very long time. The best I can give is to defend these colors to the death, to work hard and to try to win important games."
"I am very happy because we won, not because we beat Real Madrid," he added. "My team-mates put in a great effort, gave their best and we won, which is really important for us. I have no resentment towards anyone at Real. I just want to enjoy the moment I have here at my new club.
"Everyone is very motivated and I will defend my new colors as I did with Madrid. I want to continue writing my story. The one I lived in Madrid was very beautiful. I want to be happy here, enjoy every moment and for my family to be happy, that is the main thing."
SEE ALSO: