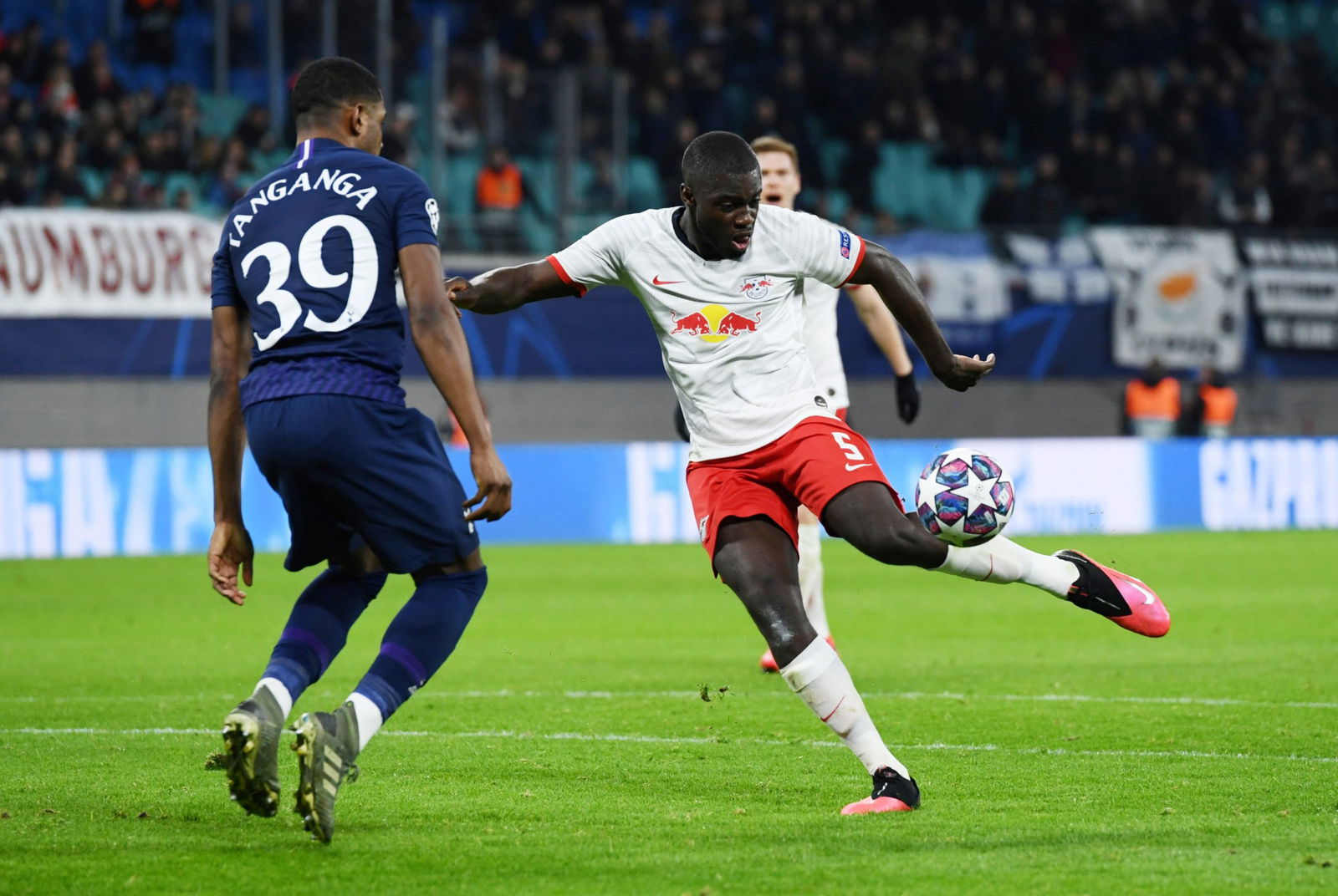 Dayot Upamecano reportedly wants to leave RB Leipzig at all costs and would be ready to push through a move this summer.
Dayot Upamecano remains adamant in his desire to depart RB Leipzig at the end of the season, according to Sport Bild. The 21-year-old could leave the club via a €60 million release clause, but with the world of football suffering financially due to the coronavirus outbreak, it's doubtful if any European top club club would be willing to trigger his clause.
Nevertheless, Upamecano's representatives have made it very clear to the club that the centre-back wants to push through a move in the summer, Sport Bild reports. Since the 21-year-old's contract expires in 2021, RB Leipzig may be forced to accept an offer below his release clause to avoid losing him for free after next season.
FC Barcelona, Bayern München, Arsenal and Tottenham are all understood to be interested in the French defender.