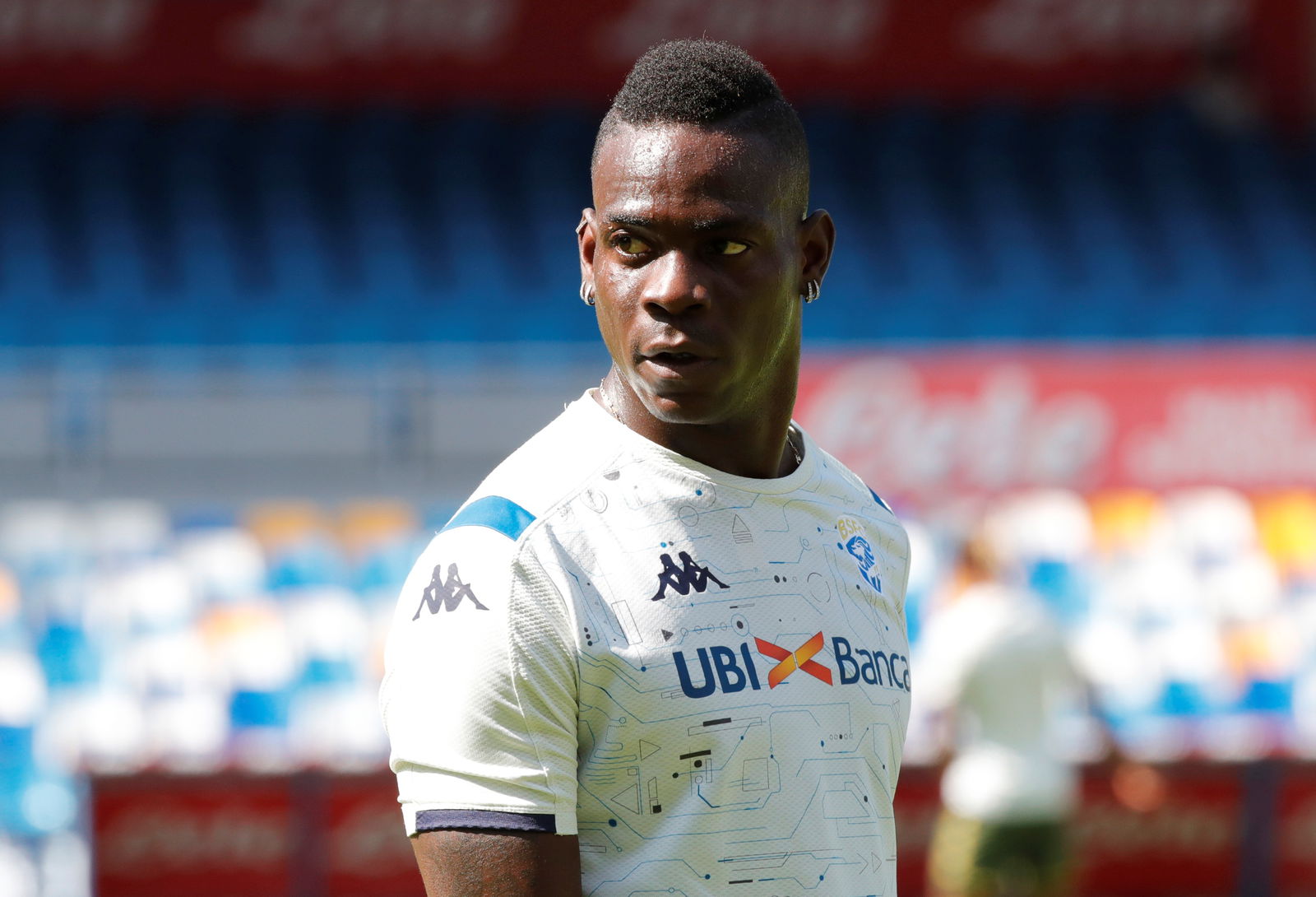 Serie A saw another ugly racist incident on Sunday.
Brescia's Mario Balotelli was racially abused by Hellas Verona fans.
Mario Balotelli is one of the most interesting footballers ever. His antics will perhaps never be forgotten, and he sure gave fans another reason to remember him this weekend as his current side Brescia took on Hellas Verona away from home in Serie A.
The home supporters appeared to be making life a living hell for the Italian during the game, and though he may be used to being called out by opposition fans, it became just a bit too much on this occasion. What happened next was rather bizarre, as Balotelli showed he had had enough, smashing the ball into the stands where the opposition supporters were clearly chirping, and then threatening to walk off the pitch.
It became clear that this was no normal case of banter from the fans, and was a more serious issue, only later on being proved to be another case of blatant racist chanting from fans in the Italian league.
The referee brought play to a halt before following protocol, with a statement read out in an attempt to resolve the issue. After appeals from his team-mates and Verona players, the former Manchester City and AC Milan striker decided to stay on the pitch and see out the game.
But in true Balotelli fashion, after being persuaded to make his way back, the former Manchester City man responded the only way he knows how, scoring an absolute screamer into the top corner and shutting the fans up for good.
SEE ALSO:
Everton's Andre Gomes suffered ankle fracture dislocation against Tottenham
Ronaldo's mother: Juventus star Ronaldo the victim of football mafia
Barcelona's Antoine Griezmann accounts attitude issues for loss to Levante