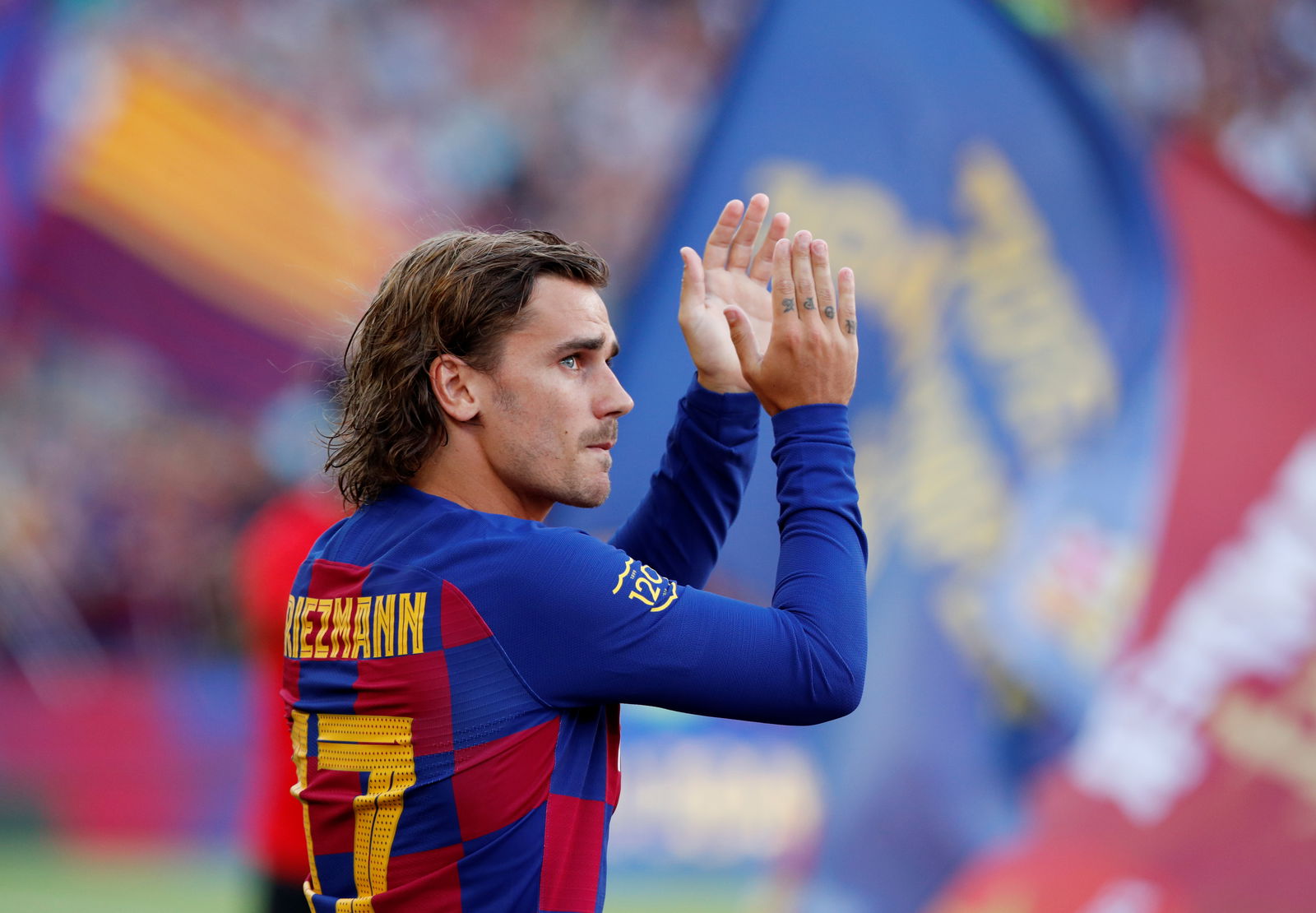 Griezmann is stuck with the No. 17 shirt for the rest of the season.
Coutinho's departure has freed up the Frenchman's preferred number 7, but Griezmann is unable to change.
Antoine Griezmann will not be able to wear his preferred No. 7 shirt at Barcelona despite it being vacant. The shirt was worn by Brazilian Philippe Coutinho, whose move to German champions Bayern Munich was completed, but Griezmann will still not be able to inherit it.
Spanish Football Federation rules clearly stipulate that a player must have the same number in each of the official games they play throughout the entire season, Spanish newspaper AS has revealed.
The Frenchman wore the No. 17 shirt in Barcelona's opening game of La Liga, a 1-0 defeat away to Athletic Bilbao, meaning he will have to wait until next season to be able to wear his preferred jersey number.
If Coutinho's loan deal had gone through just a few days earlier, Griezmann might have got his wish.  Bayern have taken the Brazilian on loan for the full season for just €10 million plus wages, and the deal includes an option for a permanent move at any time if they pay €120 million.
The former Atletico man will sure be hoping they take that option, freeing the No. 7 shirt up for next season.
SEE ALSO: