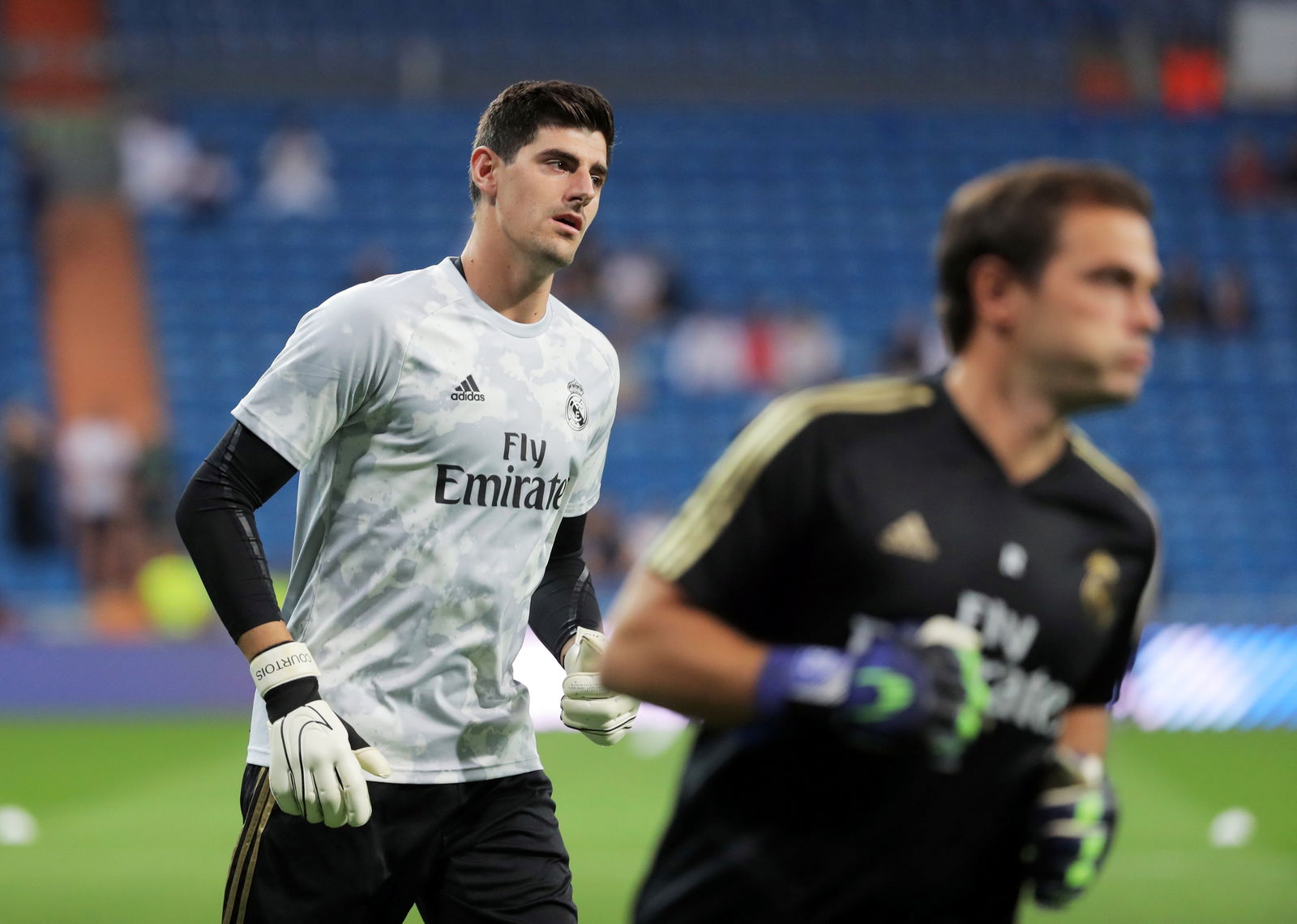 Real Madrid have had some struggles this season, as after a heavy defeat to PSG they were held at home by Club Brugge last time out.
Their goalkeeper Thibaut Courtois, who has failed to hit the ground running since his arrival from Chelsea last season and is growing unsettled with every passing week, is one of the reasons why.
Belgian shot-stopper Thibaut Courtois moved to Real Madrid in a deal believed to be worth €35 million last season but couldn't get to his best in his very first season. In the 27 La Liga matches that he played, Courtois conceded 36 goals and could keep only six clean sheets as Madrid went through one of their worst seasons in recent history.
By shipping Keylor Navas to Paris Saint-Germain, Zinedine Zidane showed faith in the Belgian to rise up to the occasion finally. However, despite being shown confidence in by the manager, Courtois hasn't been able to perform at the highest level and has conceded 11 goals in only eight appearances this season across all competitions.
With criticism from all quarters growing by the day, the Belgian feels that there is an "excessive campaign" of hatred and criticism towards him, according to reports in Spanish daily Sport English. The report adds that Courtois is angered at how he is being treated by the Real Madrid fans and the media.
The 27-year-old was forced off during half-time of Madrid's Champions League clash with Club Brugge earlier this month and missed the subsequent game against Granada. However, Los Blancos subsequently clarified via a statement that the goalkeeper is instead suffering from "acute gastroenteritis with dehydration and electrolyte imbalance", with Marca claiming that he has lost 3kg over the past few days due to the illness.
"I know what it means to be an elite player. Right now, I am very happy and I don't have those problems," Courtois explained on Thursday after Belgium beat San Marino 9-0, as cited by Diario AS. "Media responsibility is about not making up lies and talking nonsense with those things because in the end those are problems that people really suffer with.
"I think it's disrespectful not only to the player but also the people who really suffer from that, I feel happy and training hard. I feel that I have recovered from stomach problems. It was a very strong flu and it was not pleasant but now I am recovered.
"I was able to train almost all of Monday and Tuesday with the team and yesterday I did everything. I feel strong again after losing a lot of kilos. Fans at the Bernabeu are always a critical audience, we know, and we will do everything with the team so that they stop this and break into applause."
SEE ALSO: