The coach spoke after the 3-1 win at Celta Vigo on Saturday.
Real Madrid boss  Zidane has confirmed Gareth Bale will not be leaving the Bernabeu this summer despite previously wanting rid of the winger.
Bale has been linked with a move away from the Spanish capital all summer.
Zidane had previously suggested an exit was close with Bale seen in China, though that move never materialized. The manager also effectively told Bale he had no future at Real Madrid during pre-season. But the Welsh winger started the first game of the La Liga season and helped the side to a 3-1 win.
However, the coach revealed at the press-conference that the Welshman is going to stay, completing a dramatic U-turn.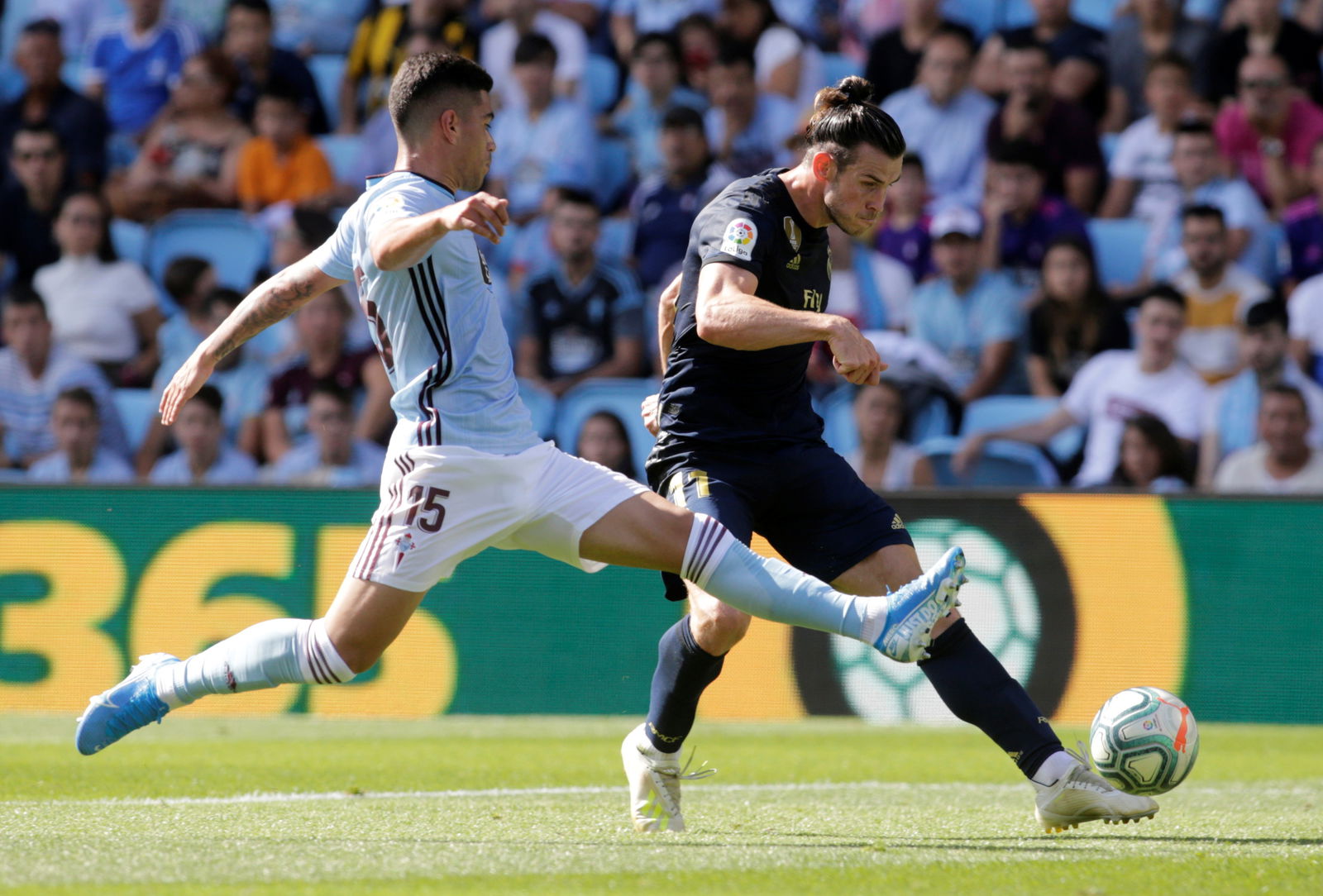 "We've spoken about it two or three times before the game, that's to say that he will stay. With the players we have now we are thinking about this season. Nothing has changed, we are thinking about the season, everyone here is thinking about it, and doing the best possible to defend this shirt.
"Hazard's injury is bad luck for us, but it has not changed the idea we had for Bale in this game. I value the effort of everyone, it's true that the defensive work of Gareth and Vinicius was important, it was key to defending well and later with the ball we were able to hurt our opponents", said the French coach.
The 30-year-old winger even bagged an assist, before coming off the pitch to make room for Isco.
SEE ALSO: