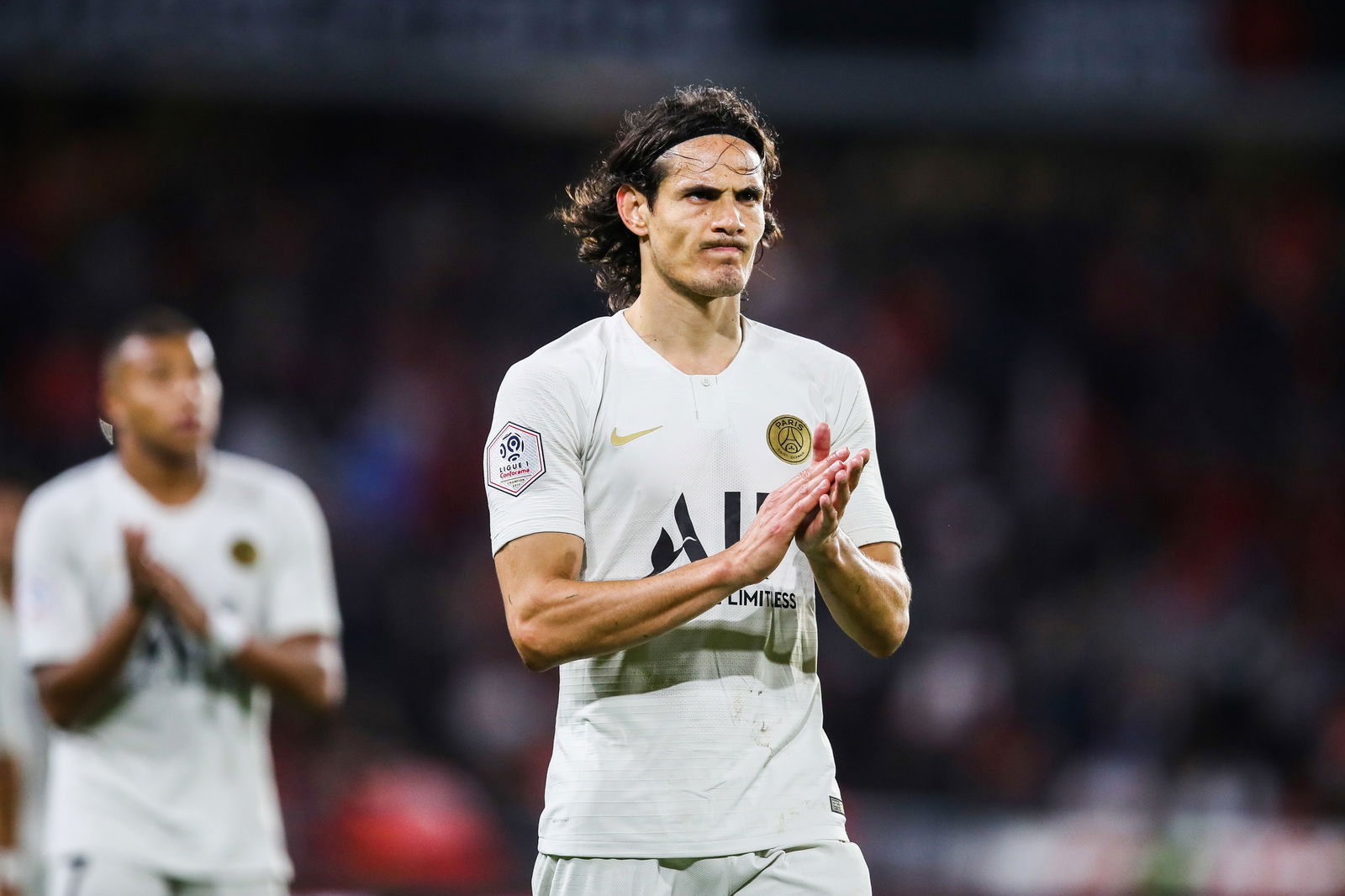 The Uruguayan striker has one year left on contract.
Reports intensify that Edinson Cavani could be set to quit his France adventure, possibly moving on to the MLS.
Edinson Cavani is ready to leave Paris Saint-Germain next summer when his contract expires, reports L'Equipe.
The Ligue 1 champions have yet to hold talks with the striker over a new deal and he's been linked with David Beckham's MLS franchise Inter Miami.
The 32-year-old hitman had enjoyed another good season in France last term, scoring 18 goals in 21 appearances. However, the former Napoli member is no longer the main man at the Parc des Princes following the arrivals of Neymar, Kylian Mbappe and specially new arrival Mauro Icardi.
He additionally suffered an injury that has kept him for most of this season so far and that could force Paris Saint-Germain to reconsider his future, since he will already be 33 next year.
Back in April 2019, the Uruguayan had admitted that although he was happy in the French capital, he can't promise fans that he will definitely be there so much long.
"A lot of things happened this season (2018/19). It's different every year. The most important thing is to be able to keep our team together. My future? I have a contract here. One more year. What do you want? I'm good, serene, happy with the life and the supporters. But in football, you never know", he admitted.
After the end of this season, five PSG members are out of contract. Perhaps the most concerning is Cavani's situation. He is the clubs record goalscorer and an idol amongst supporters. Contract talks have been put on hold for now and Mauro Icardi's move may be seen as bringing a replacement for the Uruguayan striker.
If Cavani were to become available for free transfer, a number of top European clubs would be queuing up for his signing. However, instead, he is strongly linked to a move to MLS's newcomers Inter Miami, where he would certainly help inject an element of excitement around the club.
SEE ALSO: