Ben Kelly analyses the contenders
With just 2 weeks of the season to go, the Premier League title race is possibly done and dusted, but the race for the top 4 certainly isn't.
Chelsea look to be marching towards the title in Antonio Conte's debut season at Stamford Bridge. Players like Eden Hazard, Cesc Fabregas and Diego Costa have been back on form, and additions such as N'Golo Kante have pushed the Blues to that next level required to win another title. Despite going through a very brief stumble in April, losing at home to Crystal Palace and away at Manchester United, the win away at Goodison Park vs Everton last Sunday was very impressive and proved they are back in form. Next for them is the visit of Middlesbrough on Monday night. Although Boro are certainly battling for survival, it's likely that Chelsea will have too much for them and take another step towards the trophy.
It's also been a fantastic season for Tottenham Hotspur. Prior to the West Ham game, they had been on a fantastic run of form where they picked up 9 wins in a row, and despite the loss at the London Stadium, they seemed to have cemented second place. Dele Alli, Harry Kane and Christian Eriksen have all starred this season for Mauricio Pochettino. Poch is turning Spurs into a real Premier League heavyweight.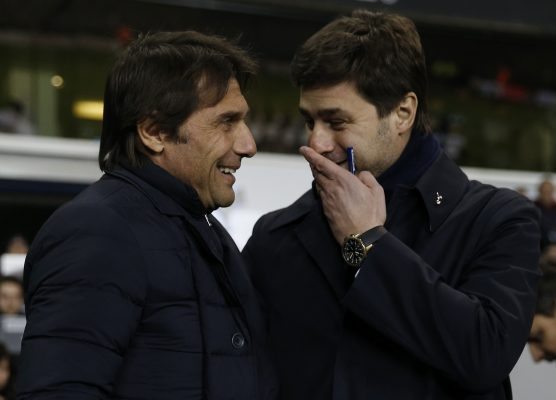 So the question remains, who will fill the other two places up for grabs in the top 4? There are 4 contenders, and two are set to miss out. Here is how the current Premier League table looks (as of 6th May, following Tottenham's 1-0 loss to West Ham)
| | | | |
| --- | --- | --- | --- |
| Pos | Team | Played | Points |
| 1) | Chelsea | 34 | 81 |
| 2) | Tottenham | 35 | 77 |
| 3) | Liverpool | 35 | 69 |
| 4) | Man City | 34 | 66 |
| 5) | Man Utd | 34 | 65 |
| 6) | Arsenal | 33 | 60 |
Here, we will analyse all of the remaining contenders from 3rd-6th. There is still lots of football to be played, and as we know, the Premier League is famous for throwing up huge twists late on in the season. Keep reading for an insight into every team's remaining fixtures, and my prediction for the how the final top 4 will look come the final whistles on May 21st.
Liverpool – 35 played – 69 points
Liverpool have been so hot and cold this season, but their position at this stage is something to be admired. It's amazing to think that the Reds have a positive net spend for this season. You can view all of Liverpool's in-comings and departures for the season here. However, as I said, they have been inconsistent. They've been very impressive away from home and against their top 4 rivals, but it's the games against the bottom half teams where they've let themselves down. Here are the final 3 fixtures left to play for Liverpool.
| | | |
| --- | --- | --- |
| Southampton | Anfield | 7th May |
| West Ham | London Stadium | 14th May |
| Middlesbrough | Anfield | 21st May |
The problem with Liverpool has been their lack of squad depth. Their strongest 11 is perhaps one of the strongest in the league, but beyond that, they possess few players with true quality in reserve. They were competing for the title up until New Year, but injuries and other absences in January have shown huge gaps in their squad. A poor run of results in that month killed their title ambitions. A top 4 finish is vital as it will allow Jurgen Klopp to add some quality players to his squad this summer. However, will they make it?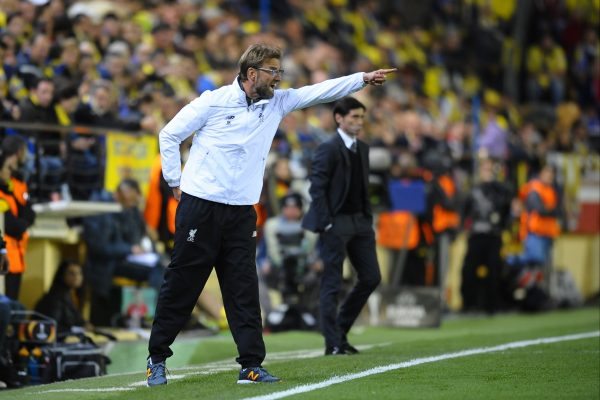 3 games to go. On paper, all of them are games you'd expect Liverpool to win. However, as mentioned before, it is precisely those sort of games Liverpool have struggled to always win this season. Prime examples are both of their fixtures against Bournemouth, as well as their home games against Crystal Palace and Swansea. Their defending has been a problem, particularly at set-pieces, but their main stumbling block has been the inability to break those sorts of teams down. When Liverpool's opponents set out to attack and win the game, that is where the Reds thrive, as proven by their unbeaten against their top 6 rivals this season.
They can achieve a maximum total of 78 points. I think 7 points will be enough for them to guarantee a Champions League spot, but if they lose a game it could be fatal. Let's not forget, they have played at least 1 game more than all of the teams below them, and while it's in their hands right now, a loss could really make it a nervous run-in. Their lifeline is the difficult fixtures on the horizon for their rivals.
Manchester City – 34 played – 66 points
It was perhaps expected that Pep Guardiola would be little bit higher in the table this late on. However, rather than the title, City find themselves battling for a Champions League spot. Perhaps an underachievement given the money they spent this season on new players. They have encountered similar problems to Liverpool in terms of dropping points against bottom half sides, but with 4 games to go, appear to be in a good position to remain in the top 4.
Remaining fixtures:
| | | |
| --- | --- | --- |
| Crystal Palace | Etihad Stadium | 6th May |
| Leicester City | Etihad Stadium | 13th May |
| West Brom | Etihad Stadium | 16th May |
| Watford | Vicarage Road | 21st May |
The clear advantage here is the 3 home fixtures City have. All 3 of those games would be really tough away from home, but at the Etihad, City are difficult to beat. They've only lost once at home all season, but have drawn 7. They need to find the cutting edge to turn draws into wins in the final 3 home games of their season. They'll be boosted by the recent return of Gabriel Jesus, who is providing a real bright spark. A criticism of the team has been their inability to take chances this season, and Jesus could be the difference.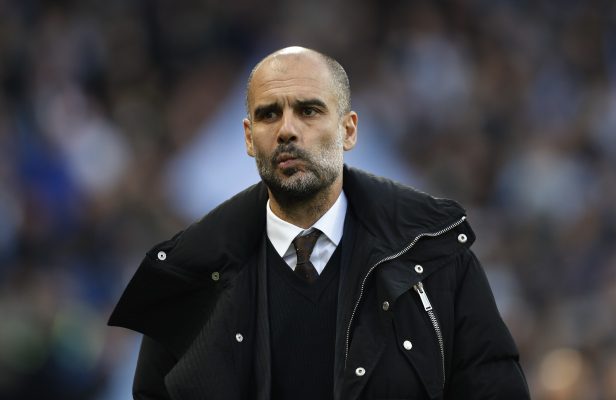 Crystal Palace at home this weekend is no foregone conclusion. They've claimed wins away at Anfield and Stamford Bridge in the last month. However, the common theme with all the teams City have left to play is that they all have little to play for. Sure, Watford, and Palace are not mathematically safe, but the odds of them staying up are heavily in their favour. West Brom have been comfortably safe for a long time and aren't troubling any of the 7 teams above them. So, with their opponents already with their minds on the beach, will City potentially be able to take 4 wins out of 4?
Manchester United – 34 played – 65 points
The difference between United and the two teams above them at this stage is that their fate is not in their own hands. They are relying on either Liverpool or Manchester City to drop points. Of course, this is possible, but for a United team with so much invested in the side, many would argue they shouldn't be in this position at this stage. Another curveball for United is the fixtures they have left. They perhaps have the toughest run-in of all the contenders.
| | | |
| --- | --- | --- |
| Arsenal | Emirates Stadium | 7th May |
| Tottenham Hotspur | White Hart Lane | 14th May |
| Southampton | St.Mary's Stadium | 17th May |
| Crystal Palace | Old Trafford | 21st May |
United's run-in is perhaps the polar opposite of Manchester City's. Three tough away games on the bounce, followed by just the one home game. What's worse is that next 2 games are away at Arsenal and Tottenham. A trip to the Emirates is never easy, while Spurs haven't been at beaten at home all season. The clash next week between United and Tottenham is the final ever game at Tottenham's current home, is that a game that United feel for certain that they can win?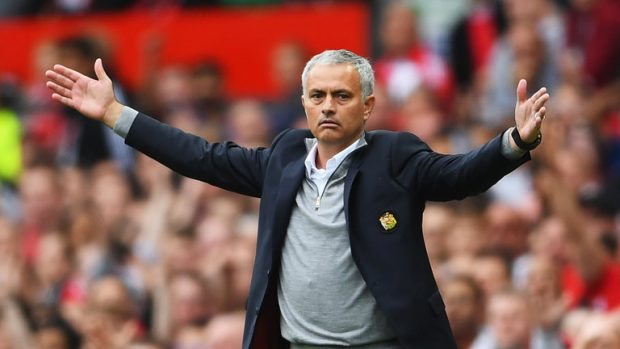 So where has it gone wrong for United this season? Of course, it's been the home form. Old Trafford used to be such a fortress, but 10 draws this season has just not been good enough. Just 2 or 3 of those draws converted into wins, perhaps the draws vs Swansea, Burnley or Stoke, would see them in a much more comfortable position right now. However, United have an alternate option. At the time of writing, they're in a very good position going into the second leg of their Europa League semi-final vs Celta Vigo. A Champions League spot awaits the winner of the competition, so if they go through they could just abandon their league hopes altogether. Will these make it easier for the teams around them?
Arsenal – 33 played – 60 points
Arsenal have a slight advantage having played at least 1 game less than everyone else, but are extra games to play really more valuable at this point than points on the board? Especially with the form the Gunners are in. Unfortunately, even a top 4 finish at this point would not be satisfying for the fans anymore. The club have had a fantastic run of 20 years worth of Champions League football, but with their form over these last couple of months, it's a big possibility that that run could be coming to end. To read my views on Arsene Wenger's situation at Arsenal, click here. Let's have a look at Arsenal's remaining fixtures this season:
| | | |
| --- | --- | --- |
| Manchester United | Emirates Stadium | 7th May |
| Southampton | St.Mary's | 10th May |
| Stoke City | Bet365 Stadium | 13th May |
| Sunderland | Emirates Stadium | 16th May |
| Everton | Emirates Stadium | 21st May |
As you can see, it's a mixed bag in terms of remaining fixtures for Arsenal. United at home is certainly tough, with Mourinho's men unbeaten since November. Anything but a win surely effectively puts them out of the race. The other teams have very little to play for, which is an encouraging motive. Southampton, Stoke are all safe, and Everton have a good gap between themselves and West Brom in 8th place. Meanwhile, Sunderland are already relegated and will definitely be playing Championship football next season.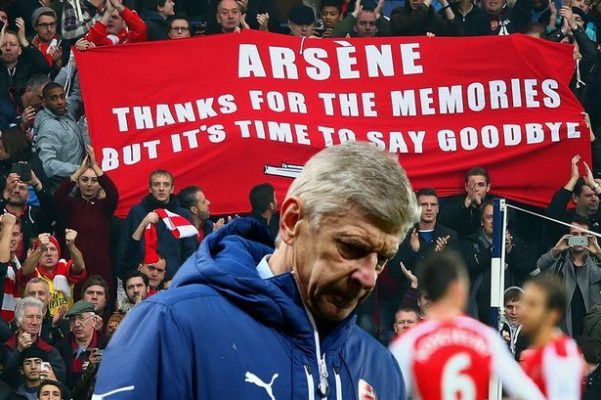 They're all winnable games, but for me, the team are not playing for Arsene Wenger anymore. And even if they win all their games, are they so far behind the rest that they are relying too much on other teams dropping points? The only way they can have a chance is if they take all 15 points, and that is a big ask.
The prediction
So, with all that in mind, who will be in the top 4 at the end of the season? And in what order? Here it is, my final prediction for the Champions League places at the end of the season.
Chelsea
Chelsea I believe will win 10 points from their remaining 4 games (Middlesbrough, West Brom, Watford and Sunderland). They'll go on to win the league, Spurs came
Tottenham
Tottenham's remaining fixtures are Man United (H), Leicester City (A) and Hull City (A). After tonight's loss vs West Ham, the title is pretty much gone, but 2nd is still likely. I actually think they'll take maximum points from the final 3 games despite the loss to the Hammers, and go on to comfortably finish runners-up.
Manchester City
City's toughest game has to be the Crystal Palace fixture, but all the teams they're playing have very little to play for. Like Spurs, I'm backing City to take all 12 points from their final 4 games and clinch a direct route to the Champions League group stages by finishing 3rd.
Liverpool
Like I said, Liverpool can be very hot and cold and I think they're the toughest to predict out of all of these teams. However, I think they'll squeeze into the top 4 because of United's tough run-in, and the fact that Jose Mourinho's men are doing so well in the Europa League. I think they'll have to settle for a draw on Sunday with Southampton, but wins away at West Ham and at home to Middlesbrough will see them take 7 points and finish 4th.
Manchester United
As I am backing United to make the final of the Europa League, I think all their attentions will switch to that competition. I see them getting a draw with Arsenal at the Emirates but losing to Tottenham in the final ever game at White Hart Lane. Wins against Southampton and Crystal Palace are likely in my eyes, so I think United will pick up another 7 points from 12 between now and the end of the season.
Arsenal
I think Arsene's run will be over. Games against United, Stoke, Southampton and Everton are really tough ones. In fact, Everton could end up catching them if they're not careful. I think they'll draw at home to United, beat Sunderland at home, beat Southampton, but draw with Stoke and Everton, meaning they'll get 9 points from their final 5 games.
Final table
Below is my official final table prediction for the top 6 of the 2016/17 season.
| | | | |
| --- | --- | --- | --- |
| Pos | Team | Played | Points |
| 1) | Chelsea | 38 | 91 |
| 2) | Tottenham | 38 | 86 |
| 3) | Man City | 38 | 78 |
| 4) | Liverpool | 38 | 76 |
| 5) | Man Utd | 38 | 72 |
| 6) | Arsenal | 38 | 69 |
By Ben Kelly – Like my Facebook page for more articles!