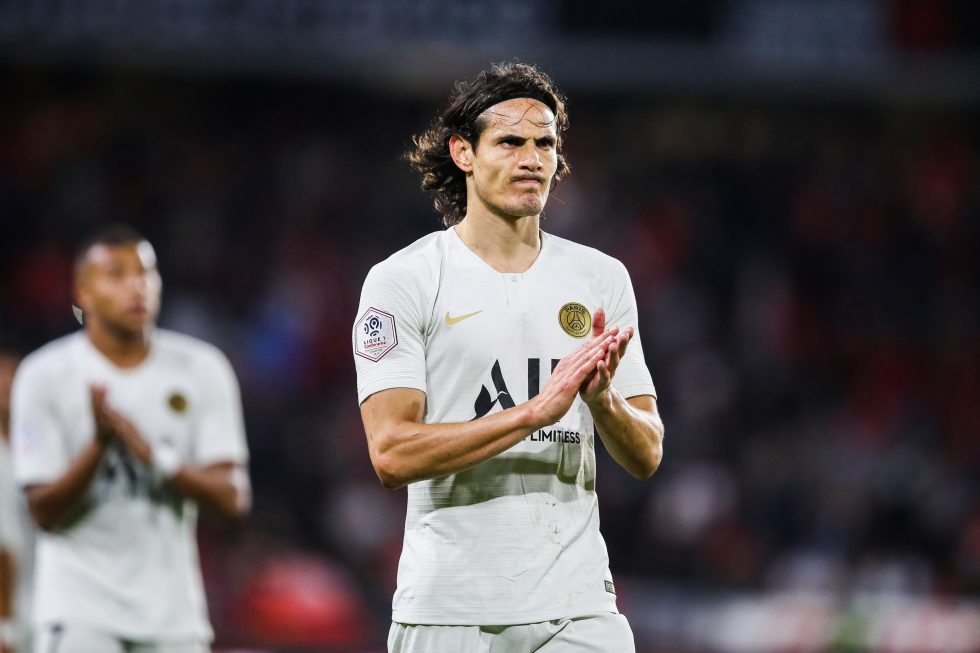 Transfers have never been as problematic for clubs as it is right now with the ongoing COVID-19 crisis across the world.
Clubs are scavenging for players who meet their standard of quality but for cheaper deals. That could mean players on expiring contracts or ones from lesser-known clubs and leagues.
Carrying out the latter is difficult with scouting also made difficult right now. Experienced free agents are worth their weight in gold and they will be the most celebrated figures this summer, very much unlike any other transfer window. Here are the top 10 free agents that your favourite club can chase after for the 2022/21 season –
10. Joe Hart
Joe Hart fell off the mark quite a while back, maintaining a steady decline since Pep Guardiola's arrival to Manchester City. He also got dropped midway through the season by Sean Dyche at Burnley which means he will move on this summer. The fact remains that Hart is still only 33 years old. His talents have not escaped him and the 75-cap England international is good enough to serve as a second-stringer for any top club.
9. Olivier Giroud
Olivier Giroud has been pressured by France national team coach, Didier Deschamps to find more playing time somehow. That would definitely mean an exit from Stamford Bridge at 33 years old. He was close to leaving in January itself before Frank Lampard shut down all avenues due to not finding a replacement in time. Giroud's final performances for Chelsea will tell you how much he can still offer to a club. His ageing body does not depend on pace to impact games while his strength and natural ability to hold up possession are still there.
8. Mario Gotze
View this post on Instagram
Gotze's career has taken a sad trajectory and he, unfortunately, has no place in the Dortmund side. At just 27, he cannot be ruled out as a washed-up veteran. The playmaker who scored the winning goal for Germany in the 2014 World Cup is capable of taking up a fresh challenge. He will be looking to reignite his career and could a brilliant servant to a team's creative department.
7. Adam Lallana
View this post on Instagram
Adam Lallana could never get over the fitness hump to fully live up to his potential at Liverpool. At 32, he has gracefully served as a bench player for a dominant Liverpool side and looked impressive in limited capacity. The double-footed Englishman has managed to get a consistently remain fit as well for the better part of the year. Maybe he could take on a more influential role as he did back at Southampton in his younger days but at a new club.
6. Thiago Silva
Once regarded as the best defender in the world, Thiago Silva is closing in on his final days with PSG. The French giants are willing to move on from the veteran star but he has not given the slightest hint of slowing down. The 35-year-old is still a very calm and composed presence at the back, adding a defined level of leadership and resoluteness in every game. Silva is more than capable of playing out a couple more seasons at the highest level.
5. David Silva
View this post on Instagram
David Silva is a Manchester City legend who turned 34 this year in January. This was supposed to be his farewell season at the Etihad Stadium with Phil Foden ready to succeed into his spot. Silva's will go down as one of the best playmakers in the Premier League and for good reason. For years, we have seen the Spaniard weave his magic against all sorts of giants and dish out splendid assists. He has played in nearly full capacity for City this season as well, supplying 3 goals and 7 assists in 19 games.
Silva does not have a worrying injury history and is not necessarily slowing down at such a rapid rate. His twinkling feet is still deserving of a spot in Europe's top five leagues.
4. Thomas Meunier
View this post on Instagram
One of the more underrated choices on this list, Meunier remains a very hot target for a number of clubs. The Belgian right-back is running out on his deal with PSG and is still only 28 years old. Standing at 6 feet 3 inches, Meunier is definitely a quality presence in defence. He is a towering presence at the back and very capable going forward. His 40 caps for Belgium and 4 years with PSG is a testament of that.
Meunier was unfortunate to get dropped for a more reputed Dani Alves at PSG but he is a very attractive prospect for clubs looking for more structure in defence. Tottenham Hotspur seem like the ideal destination for him after the departures of Kieran Tierney and Kyle Walker over the years.
3. Dries Mertens
View this post on Instagram
Mertens has 18 goal contributions in 29 games for Napoli this season. He is due to turn 33 in May but the forward is still a lethal scoring threat up front. He is unlikely to extend his stay at Stadio San Paolo making him a prime target for a lot of ambitious clubs. Mertens still has that quick burst of pace and is versatile in the final third.
2. Edinson Cavani
Edinson Cavani was one of the most speculated figures in January drawing links to Manchester United, Chelsea, Atletico Madrid and Juventus. He came very close to signing for Diego Simeone's side but in the end the move never materialised. Frank Lampard also wanted him at Chelsea but the Uruguayan's lofty wages discouraged the West London outfit.
Cavani has been a top striker in Europe for a while now.  He scored 104 goals in 138 games for Napoli and then went on to grab 200 goals and 43 assists in 301 games for PSG. Those number will give you an idea behind his quality up front. Cavani stands tall at 6 feet and is one of the best poachers in the opposition box. He will guarantee a decent return of goals which is greatly lacking in a lot of the European heavyweights right now.
1. Jan Vertonghen
View this post on Instagram
Another Belgium on this list and probably the best of the bunch, Vertonghen is nearing his final days at Tottenham. The versatile defender has been one of the best Premier League in recent years. He is capable of covering the flanks as well as the centre-back post. Vertonghen's partnership with compatriot, Toby Alderweirald was the backbone behind Spurs' recent success under Mauricio Pochettino. He is technically superior than most centre-halfs, capable of launching passes from the back. That is a rare trait in most defenders these days but most managers demand it.
Vertonghen also has leadership qualities to match his impressive bag of fine-tuned defensive skills. A move to Italy would suit him perfectly but so would a move to any other top side in the Premier League.
READ MORE: