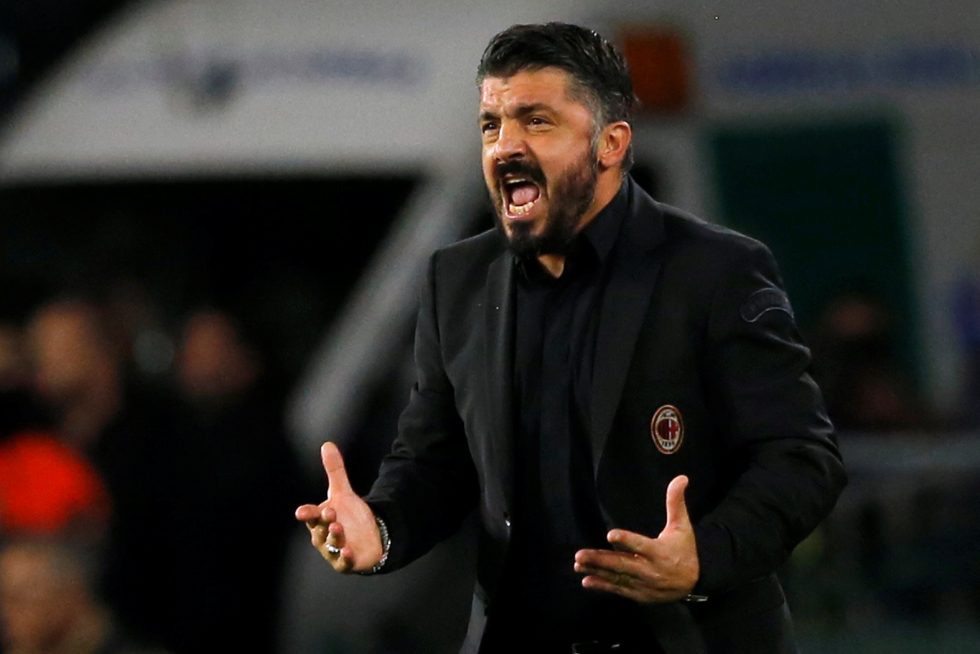 Gennaro Gattuso wants striker Krzysztof Piatek to take on the challenge to dispossess Cristiano Ronaldo.
The AC Milan forward is on 21 goals in Serie A while Ronaldo stands on 19.
AC Milan manager Gennaro Gattuso has expressed his desire to see forward Krzysztof Piatek, who is currently leading the race of the top scorer in Serie A, to challenge Juventus striker Cristiano Ronaldo, who is currently second in the race. While the Poland international is on 21 goals, the Portuguese superstar is on 19 goals. It is expected to be a hard fought battle between the two as the season is in its final stage.
The former AC Milan and Italy midfielder said to the Poland international, "I hope you will take the record off Ronaldo (as the best foreigner in the first year of Serie A in terms of goals), you deserve it."
He added, "To get this record, my whole Milan and not just Krzysztof has to go around."
SEE ALSO: Fernandhino On What Exactly Went Wrong For Manchester City