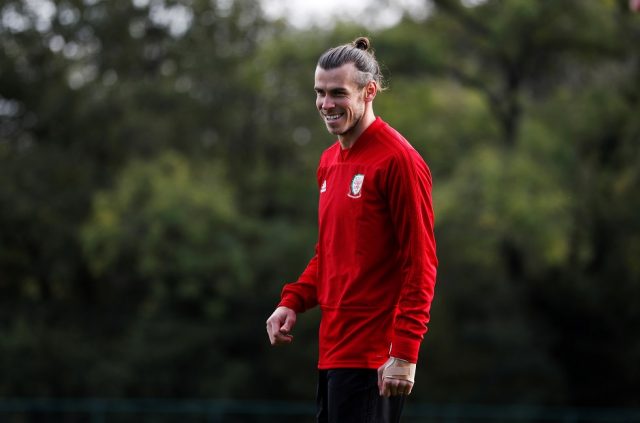 WALES. GOLF. MADRID. IN THAT ORDER. This is how Gareth Bale describes his priorities in life.
His career has gone through a deep hole since Zinedine Zidane took over the hot seat at Santiago Bernabeu.
Playing very limited minutes last season, questions arose regarding the Welsh's relationship with the club, particularly with Zidane. Given the seemingly bad situation he is in, what will be next for one of Real Madrid's record signings?
No one would have thought that Bale will play limited minutes under the French legend since he also scored an amazing overhead kick goal in the 2018 UEFA Champions League Final against Liverpool. It was Zidane's last Champions League victory with Real Madrid before leaving the club upon the expiration of his contract.
Upon returning to the club in March 2019, the Spanish giants were on the verge of a rebuild to save their faltering form. And yes, it seems that Bale wasn't part of the equation. With the likes of Rodrygo and Vinicius Jr. getting the minutes for the club, Bale's time at the Bernabeu seems to be numbered.
The Wales international didn't start in any of the games during the restart of the La Liga following the lockdown due to the coronavirus pandemic. But he did something many would remember. What are those? Comical antics. Whenever the camera panned in on the Welsh international, he would be seen joking around (acting like a navigator on the bench and even sleeping with his face mask covering his eyes).
Many cameras also caught his awkward interactions during Real Madrid's title-winning celebrations. Evidently, he seems to have lost all interest in the club and his teammates.
Zidane surprisingly claimed that Bale opted to not join the Los Blancos in their Champions League campaign. He also emphasized that they have a "respectful" relationship with each other, which is obviously dubious for Real Madrid fans.
Wales manager, Ryan Giggs also assessed the situation of Bale, stating that it will be difficult for him to start Bale in back-to-back matches for the national squad during the UEFA Nations League.
Everything is so uncertain for the Welsh star. Failing to prove himself both in club and international competitions lately, his form may be taking a big toll. 
Should he take a hike away from Spain? Probably. Even being considered a stellar signing, there is no point of keeping someone who is not utilized well in the system of the club. The club should give him a shot to grow outside the realms of the Bernabeu. Things will be very unfair if the management will not do something about Bale.
With rumors that a potential return to the Premier League is possible, either with Manchester United or his former club Tottenham Hotspur, surely all eyes will be on Bale, with hopes that he will regain his monstrous form in attack.
READ MORE: Manchester United Players Salaries 2020 (Weekly Wages, Highest Paid)