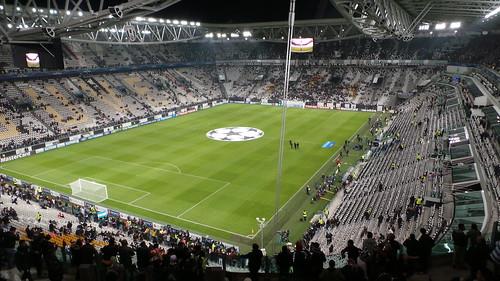 Will Juventus see any glory under Allegri this season?
Eleven games into the new Serie A campaign, Juventus' season already appears to be over. The Old Lady has to make up a ten-point gap over leaders Napoli and, while there is a long way to go, the club's form isn't inspiring confidence.
When your team has won their domestic league championship more times than anyone else, you may have a right to deserve better. Add in an early Champions League exit and the doubt over coach Massimiliano Allegri's future has to be justified.
Man Under Pressure
Max Allegri is the man hoping to be given time to turn things around at the Juventus Stadium. This is his second spell in charge since returning to the club in May 2021 following the sacking of Andrea Pirlo.
During his first stint as coach between 2014 and 2019, Juve dominated the domestic landscape. The team won six Serie A titles in succession as Allegri built on the success laid down by his predecessor Antonio Conte.
It was said that the transition between the two coaches was a seamless one. Allegri's tactics are similar to those of Conte. Both men like to build up from the back, retain possession and remain patient as they look for openings.
Sadly for Juventus fans, the balance of power is shifting in Italian football. The Turin giants haven't won the league since 2019/20, and the current betting markets show that there is little hope in 2022/23.
Juve are now down among the outsiders for the domestic title and the chances of a Champions League win are over for another season. A Europa League victory and success in the Coppa Italia may not even be enough to save Massimiliano Allegri.
Where did it go wrong?
Key players move on, and they are hard to replace. In the case of Juventus, the departures of Matthijs de Ligt, Giorgio Chiellini and Gianluigi Buffon have hurt the squad. Chiellini and Buffon were both influential in defence as Juve dominated Serie A for so long.
Then there is the issue with Cristiano Ronaldo. When the Portuguese international switched Madrid for Turin in 2018, there were isolated suggestions that he was past his best. In three full seasons for Juventus, CR7 landed over 100 goals as the club enjoyed more success.
It's tough, if not impossible to replace players of that caliber and that's certainly hurt Allegri and his predecessor Andrea Pirlo.
More recent departures include Paulo Dybala, Rodrigo Bentancur and Dejan Kulusevski while injury has also struck. Influential midfielder Paul Pogba has undergone knee surgery and is unlikely to return to club football until the New Year.
Managers will sometimes overstate the effect that injury and departures have had, but these absences are not helping Juventus and Max Allegri.
Waiting in the Wings
One potential issue for Massimiliano Allegri involves another of his predecessors. Antonio Conte spent three seasons in charge of Juventus, and he started the run of Serie A titles from 2011/12 onwards.
Conte has since enjoyed success at Chelsea and Inter Milan, but his current position in charge of Tottenham Hotspur is in some doubt. The former Juve boss signed an 18 month contract at Spurs which expires at the end of the current season. If he fails to land silverware before that contract expires, he may be on his way.
There are suggestions that Antonio Conte could replace Allegri in the next few weeks and that's piling added pressure onto the beleaguered coach.
Will Allegri get his chance?
Clubs are reluctant to change managers midway through the season. Another factor in Max Allegri's favour is the upcoming winter transfer window across Europe. While that window remains open in January, the coach has an opportunity to strengthen the squad and bring in much needed reinforcements in key positions.
Those few weeks will also allow Paul Pogba the chance to recover and to reclaim a vital place in the Juventus starting XI.
The fact that the club's owners haven't already sacked Allegri is another indication that he will be given an opportunity to turn things around. It would have been no surprise to see the manager relieved of his duties the morning after Juve's exit from the Champions League.
While Juventus were placed in a tough group that included Paris Saint-Germain, a record of four defeats from five games is a dismal one.
The Waiting Game
The indications are that Massimiliano Allegri has until the end of the season to save his job. The minimum target will be to secure a top four finish and Champions League football for 2023/24.
If Juve reach that goal, Allegri may stay. If not, a certain Antonio Conte is waiting in the wings to take over and continue his winning legacy at the Juventus Stadium.
See More: