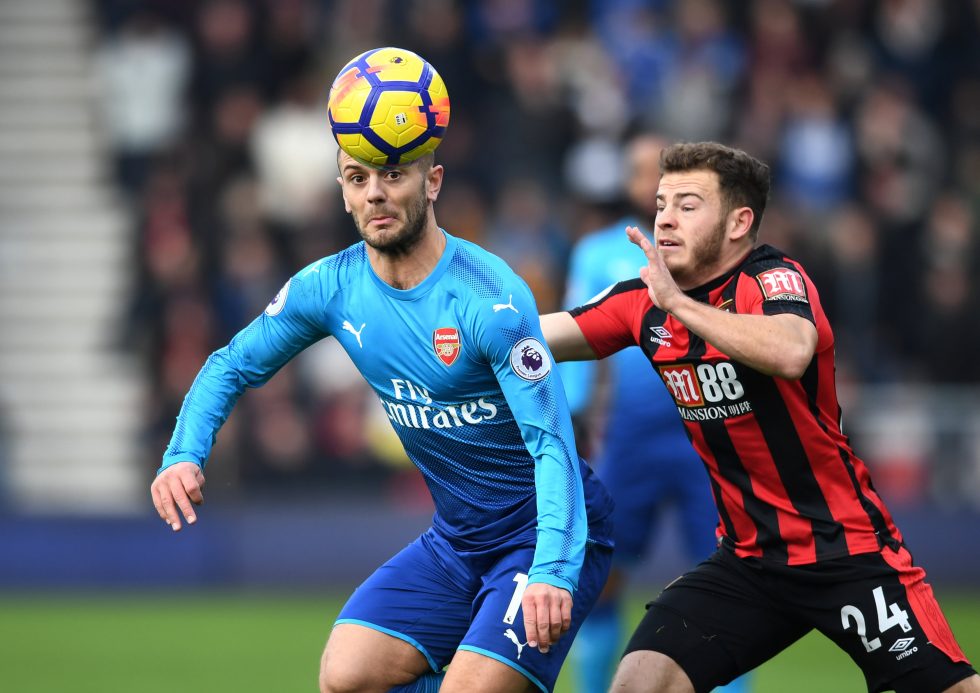 Arsenal have been credited with an interest in Bournemouth's Ryan Fraser and their former player, Jack Wilshere has urged them to sign him up.
Fraser's current teammate and former Gunner, Wilshere has given Unai Emery a huge boost of confidence on why he should forget about an overpriced Wilfried Zaha or any other winger targets he might have.
"I think Ryan Fraser would be a great signing. I know him well. He's probably the hardest working player I've ever worked with," he told Football London. "He's got an exceptional attitude. On the pitch he runs around all day – he's the first one on the pitch in the morning and the last one off it. His physical attributes have really come on. He's really improved that side of his game. He's really come on.
"Technically he's really come on. You can see that by all the chances he created last year. You can see that by the large number of assists he got last season. That's credit to him and credit to Eddie [Howe]. Eddie put a lot of trust in him and it's been rewarded.
"He's nurtured him and he's turned him into a top player – and if he goes to Arsenal I wish him all the luck in the world as he's a great guy and a great player."
"Ryan would be the ideal candidate to load the bullets for Aubameyang and Lacazette to fire up front," Wilshere added.. "Imagine him and Ozil in the side. Imagine the number of chances they would create for the strikers.
"I always say Ozil is one of the best players I've ever seen and I've played with and worked with. Imagine if Arsenal had Fraser to add to the quality that Ozil can provide? They would be some team. The fans would love it."
I mean, you don't get to find a better scouting profile than that one.
See Also: Antonio Conte A Huge Reason Behind Winger Chosing Inter Milan Over PSG And Arsenal