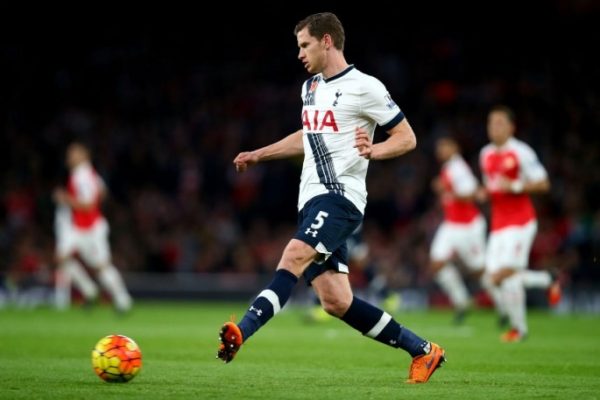 Jan Vertonghen wants to finish this crazy with the Champions League trophy.
It has been a hell of a season for Tottenham Hotspur who nearly had destined to finish much lower than the current position. Spurs made a late comeback in a number of matches in the group stages to breakthrough to the round of 16.
They also managed to pull off some last minute actions in their quarter-final against Manchester City and also netted an injury time winner against Ajax to seal a place in the Champions League final.
Following a topsy turvy season, the Belgian defender is hoping to lay their hands on the final prize. "I think every player has been used in the Champions League and played his part.
"It's been the craziest one ever and being at the end of that crazy campaign now is something unbelievable.
"We all played our parts and hopefully we can hold the trophy at the end of the game.
"In the group stages, we should not have lost that away game at Inter, we got one point after three games, the Barca away game… there are so many I can't tell them all but it's been crazy.
"To be playing in a Champions League Final is something to cherish.
"How many games have we played to get here eventually? Twelve games? In every single one of them, something crazy happened.
"At the end of my career, I'll hopefully look at this and think this was the most beautiful and craziest year of them all.
"I don't know about destiny. We have to win it, if it is to be destiny. We feel very confident because of our campaign as well.
"I will always be able to say I was part of a Champions League Final but you want to tell a different story to your kids and this is the ideal script."