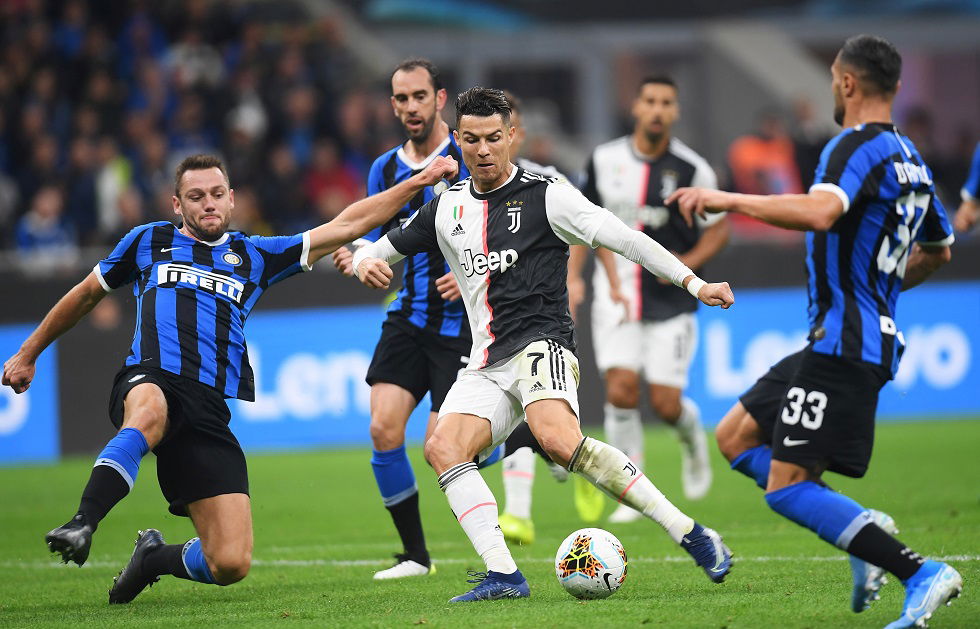 The Juventus vs AC Milan Copa Italia fixture has been cancelled with less than 24-hours notice.
This is due to ongoing safety concerns regarding the spread of coronavirus.
Neither side played last weekend due to the same reason. Juve did not participate in the Derbi d'Italia and Milan's fixture against Genoa was called off. It has now been confirmed that the fixture will not be played out at all this week.
The first leg ended 1-1 at the San Siro and a date for the second leg is yet to be fixed at this point. Juventus are no longer the leader of the table after missing out last week. Lazio went ahead by two points with a 2-0 victory over Bologna. Antonio Conte's men are following closely behind with a gap of six points but also with two games at hand.
Preventive measures such as this will continue as long as the threat of the virus has not been eradicated. So, be prepared for more games like this to be postponed this season.
It is a real shame since the Serie A, for the first time in many years is sparking out to be a real fight at the top. Maurizio Sarri's men are no doubt the best side but are not as dominant as they have been over the past eight years.
READ MORE: Juventus Players Salaries 2020 (Weekly Wages List)