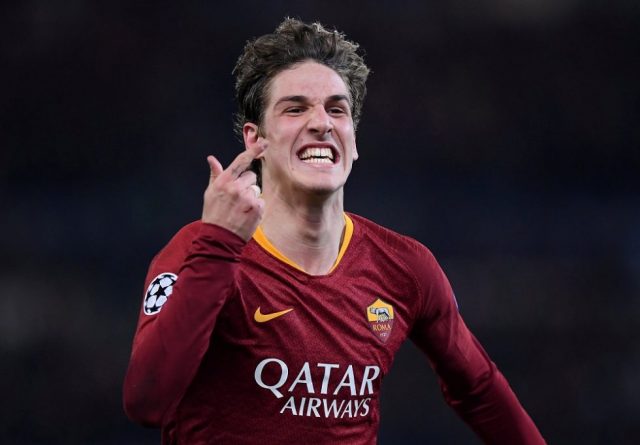 Juventus are reportedly interested in signing AS Roma midfielder, Nicolo Zaniolo.
One of Serie A's most promising talents, Zaniolo has chalked up 14 goals in 58 appearances for the Roma senior team.
Unfortunately, two anterior cruciate ligament tears have seen him miss almost a year of action. The 21-year-old cannot seem to catch a break when it comes to his fitness. He is working his way back from two serious injuries but Juve want to make an offer nevertheless.
Director of The Old Lady, Fabio Paratici has set up Zaniolo as a long-term target. Signing the 21-year-old won't come cheap and Roma is sure to drive a hard bargain. His contract is set to run until June 2024.
He suffered his first injury blow against Juventus themselves in January 2020 in a 2-1 defeat. Then he blew out his left knee in a Nations League defeat to the Netherlands eight months later.
Zaniolo is expected to be back to full fitness by the end of this season. Juve's plan is to lay out a firm bid in the summer. Andrea Pirlo has already got a young winger in Federico Chiesa from Fiorentina. He could effectively make his frontline firing with Italian talents if he acquires Zaniolo too.
READ MORE: Juventus Players Salaries & Weekly Wages 2020/2021