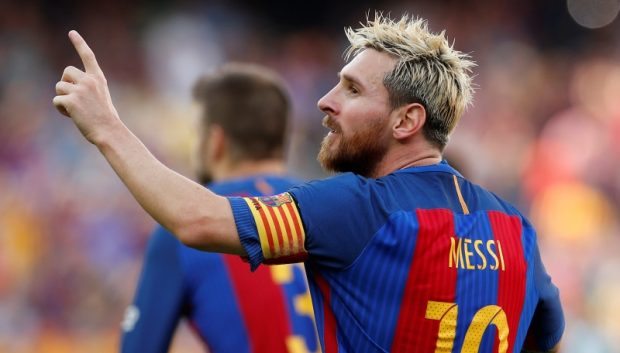 According to reports the Barca superstar wants his club to sign Manchester United and Chelsea target Leonardo Bonucci.
Bonucci has been linked by the mainstream media with a move to the Premier League, with United, Chelsea and Manchester City all apparently keen on the 29-year-old.
Now reports are saying Barcelona star Leo Messi is keen for him to make a move to Nou Camp in the summer, despite interest from the Premier League.
None of this is confirmed, nor has Messi said anything about it, so really it's most likely a fairytale by the failstream media.
The reports originated from Spanish outlet Diario Gol, and despite the mainstream media, I wouldn't trust them to make a cup of tea.
They reckon the Argentina international has a few doubts about Barca's defence following their Champions League exit and has weighed in on the matter.
Not likely.
According to the report Messi feels as though Gerard Pique, Samuel Umtiti, Jeremy Mathieu and Javier Mascherano all need to up their game if they are to keep their place at the Nou Camp And Bonucci and Chellini are the perfect additions to bolster the Barca defence.
Yeah, they have clearly made all this up and the mainstream media knows this but still continues to peddle it as actually news.
Fake news people, just more fake news from the failing mainstream media.
Sad!
Also see.
Antonio Conte: 'This star WILL NOT be at Chelsea next season'
TWO Premier League clubs favourite to sign Chelsea star!
Wenger has reached an agreement with ANY transfer target is fake news!