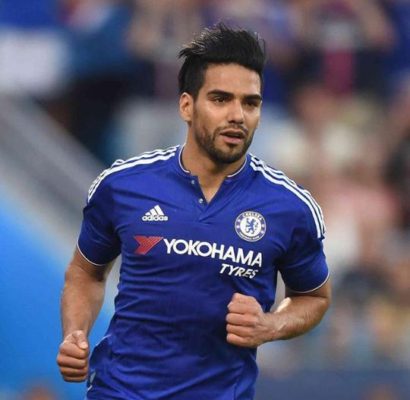 Striker's friends reveal how bad Colombian had it at Old Trafford
According to a report in the Daily Mail, current Chelsea striker Falcao was reduced to tears during his time at Manchester United last season.
Friends that are close to the Colombian made the revelation that the striker was poorly handled by boss Louis Van Gaal during his season-long loan at Old Trafford, forcing the former-AtleticoMadrid  man to get over emotional.
Falcao was unable to replicate his goal-scoring prowess that he's shown throughout his career last season, which came as a big frustration to both himself and the Dutchman in charge at United.
United Struggles
The 29 year-old bagged four goals in 29 Red Devils appearances last campaign – his first one back since an awful knee injury which forced him out for nine months and made him miss the 2014 World Cup.
However despite his difficult season, Chelsea boss Jose Mourinho is hoping to turn the forward's form around during another loan spell in England this year, as he back's up former team-mate Diego Costa in the Blues' striking ranks.