SillySeason look into Chelsea's loaning frenzy
Chelsea are the Premier League team with the most players out on loan, with a staggering 33 being sent to various clubs across Europe.
But the question remains, do any of these players actually have a realistic shot at making a name for themselves in the Chelsea squad, or are they simply seen as business ideas who can be sold on to other clubs for more money?
Lets take a look at just some of the loan deals that have taken place at Chelsea Football Club over the past few months.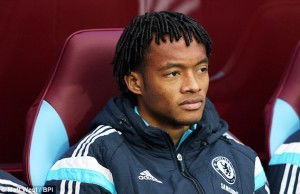 The first player that is of importance is January summer signing Juan Cuadrado, who joined the Blues for £24m from Fiorentina.
The Colombian came with an impressive CV, boasting the most assists at the previous summer's World Cup and four goals already to his name that season in Serie A, however he never quite made the grade at Stamford Bridge despite receiving adequate game time.
The struggle of trying to break the well established Willian out of the team proved too difficult for Cuadrado and he was never really able to get going in a Blues shirt.
This lead to his eventual loan this summer to Serie A champions Juventus, who could help reignite the player's form and get him back into the sharp state which earned him his Premier League switch.
Though hope appeared to be lost for his Chelsea career with the arrival of Pedro, there could yet be a chance for the Colombian creator to really make an impact and help Jose Mourinho to a successful title defence.