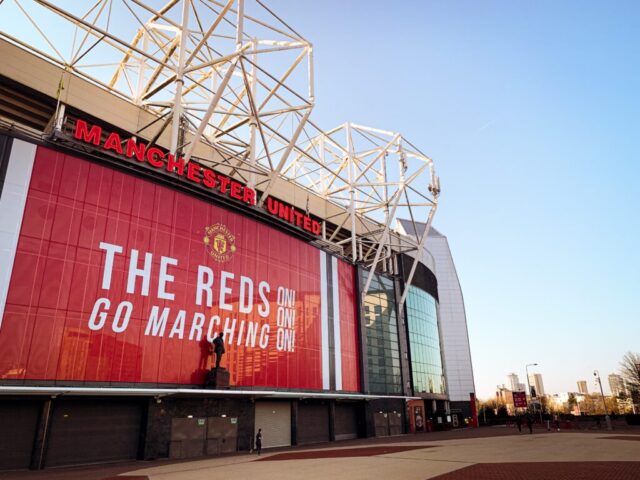 Most Expensive Transfers in Manchester United history
Manchester United is one of the biggest clubs in Europe, if not the world. While they've somewhat fallen from grace in the past few seasons, they're slowly working their way back to the top and sit in fourth place in the Premier League at the time of writing. When you're a club as big as Manchester United, you're bound to have some expensive transfers, and these are just some of the most expensive transfers United have brought in over the past ten years.
Anthony Martial
Anthony Martial came to United as a promising forward player from the French side AS Monaco. He primarily plays as a centre forward but can also play on the left wing or the right wing. He's made over 180 Premier League appearances for the club, scoring 59 goals and providing 33 assists, including a goal against fierce rivals Liverpool on his debut to give United a famous victory. He joined United for a fee of €60 million at the start of the 2015/16 season and is still at the club at the time of writing.
Angel Di Maria
This is a transfer that divides a lot of United fans. He was well-received when he initially arrived from Real Madrid for a fee of €75 million at the start of the 2014/15 season, but he couldn't seem to settle in the northwest. Di Maria left Manchester United a year later, joining PSG at the start of the 2015/16 season for a fee of €63 million. He played 27 games in the Premier League for the Red Devils but could only manage three goals and 11 assists, not the kind of numbers you're looking for from your talismanic forward.
Bruno Fernandes
Arguably one of the best transfers United have had in the past decade, Bruno Fernandes has become a talisman for the team since joining in January 2020. He joined from Portuguese club Sporting Lisbon for a fee of €63 million and was widely regarded as one of the best players in Portugal at the time. Fernandes has become a key part of United's midfield, scoring goals, providing assists, and breaking up opposition play. Fans of the United player enjoy watching him take part in live football matches. There's nothing like seeing the action of a game with your own eyes as it happens. The sensations provided are comparable to those experienced while playing a Platincasino live game. During his time at the club, he's played in 106 Premier League games, scoring 40 goals and providing 28 assists, and we're sure there's more to come from him in the coming seasons.
Frederico Rodrigues de Paula Santos
There was a lot of hype around Fred when he initially joined the team, as United beat neighbours City to his signature in July 2018. Fred joined from Ukrainian side Shakhtar Donetsk for a fee of €59 million, a hefty price tag for a player who many fans were unsure about signing. He's had a mixed reception since arriving at United, with some fans regarding him as a hero and others hoping to see him moved on. He plays as a defensive central midfielder, scoring eight goals and providing six assists in 121 Premier League appearances for United.
Conclusion
These are just some of the most expensive transfers United have brought in over the years, and there are many more we could have added. Who do you think is United's most successful signing, and who do you think they'll sign in the summer transfer window? Only time will tell.
See More: