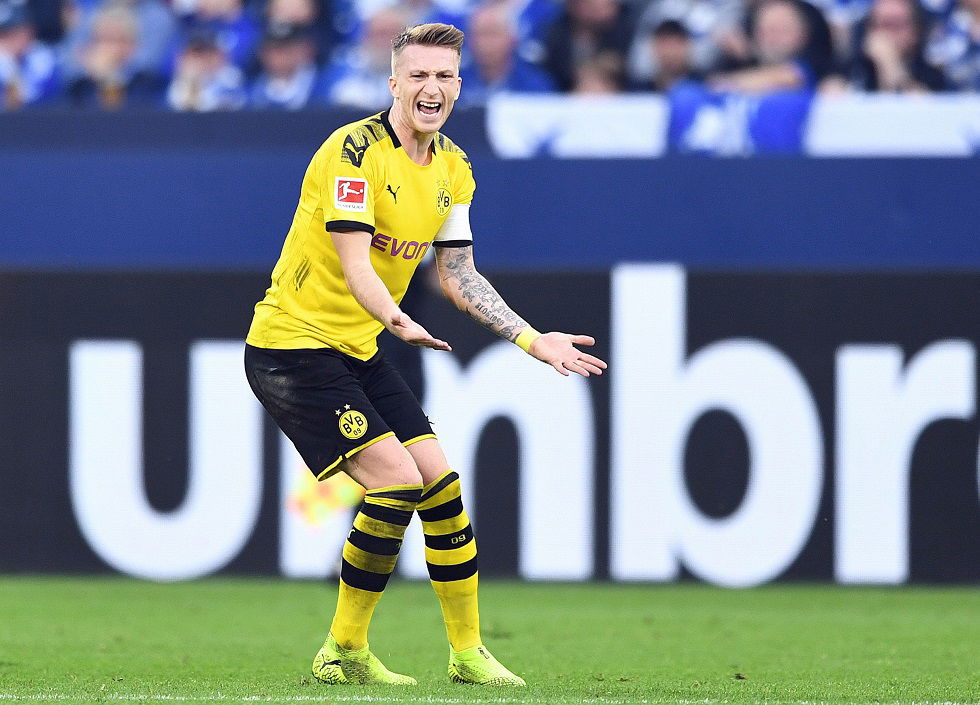 Marco Reus was highly critical of his side, Borussia Dortmund after the goalless draw against FC Schalke on Saturday.
The Bundesliga title contenders had a rough night at the VELTINS-Arena, struggling to put aside David Wagner's men and even coming close to conceding on their own.
After the match, Reus said, "Unfortunately, we only take one point home. We were riding our luck in a couple of situations when Schalke hit the crossbar and the post. I have to clearly say that we didn't invest enough upfront until the 70th minute. We woke up far too late but then we saw that we could create danger. But we simply didn't do enough overall. We mustn't be happy with that. The only positive was that we didn't concede."
When asked the reason behind BVB's recent struggles, the 30-year-old said, "We're out of form individually and collectively. The only way to get out of that hole is with hard work. We need more courage, more confidence in ourselves, and more urgency in our game. Then it'll improve."
Dortmund have now won just one game out of the last 5 league fixtures, the other 4 ending in draws. They are still very much in the fight for the title but have missed out on the opportunity to take advantage of Bayern's poor early form. Now, their rivals sit 2 points clear at the top with surprise fighters, Freiburg taking up the second spot after beating RB Leipzig 2-1 last night.
See Also: Borussia Dortmund Players Salaries 2019/20 (Weekly Wages)