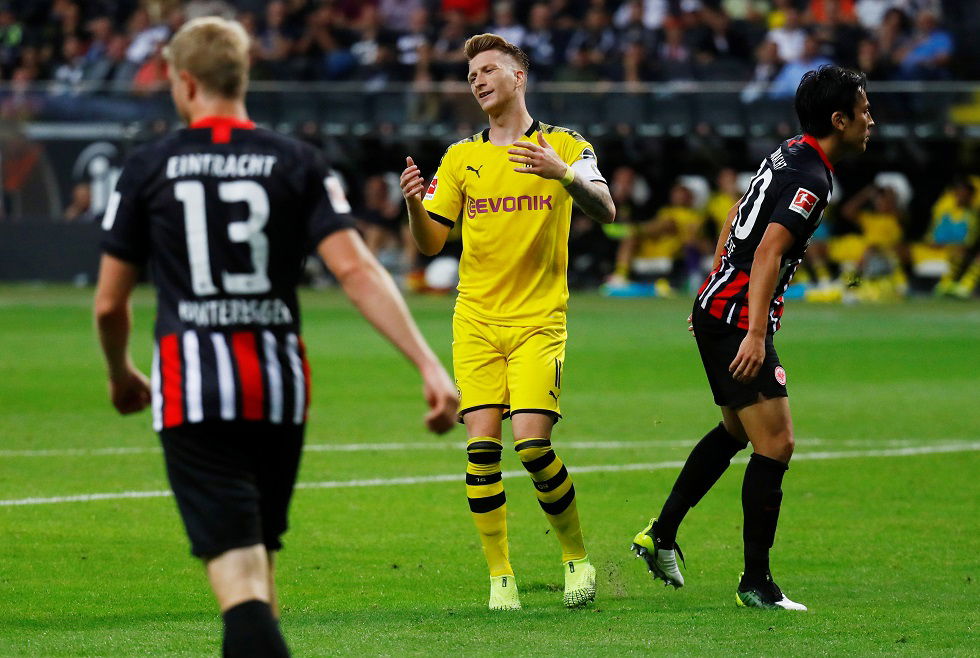 Borussia Dortmund dropped below Bayern Munich in the Bundesliga standings after a 2-2 draw against Frankfurt.
The Black and Yellows were leading 2-1 when a late equaliser marred their cause for celebrations. Both Bayern and RB Leipzig managed comfortable victories over FC Koln and Werder Bremen respectively.
BVB captain, Marco Reus was clearly rattled by the result as he let his frustrations out after the game. When asked about his team's mentality by field reporter, Ecki Häuser, the midfielder replied, "This is really going on my nerves with your mentality bullshit. Seriously."
Häuser teased, "But doesn't it hit the nail on the head?"
Reus hit back, "Today? Are you serious now? The 2-2 was scored due to mentality? Are you serious? We played dumb, sure, but don't come to me with your shit about mentality. Every week it's the same crap.
"Our main problem is that we can't see out a game. But that has nothing to do with mentality. A goal like the 2-2 just mustn't happen. If we make it 3-1 this game is over but we also could have seen in out to win 2-1 but we didn't — that's it."
Dortmund are hosting Werder Bremen next Saturday before facing Slavia Prague for the Champions League group stage draw.
See Also: Borussia Dortmund Players Salaries 2019 (Weekly Wages)