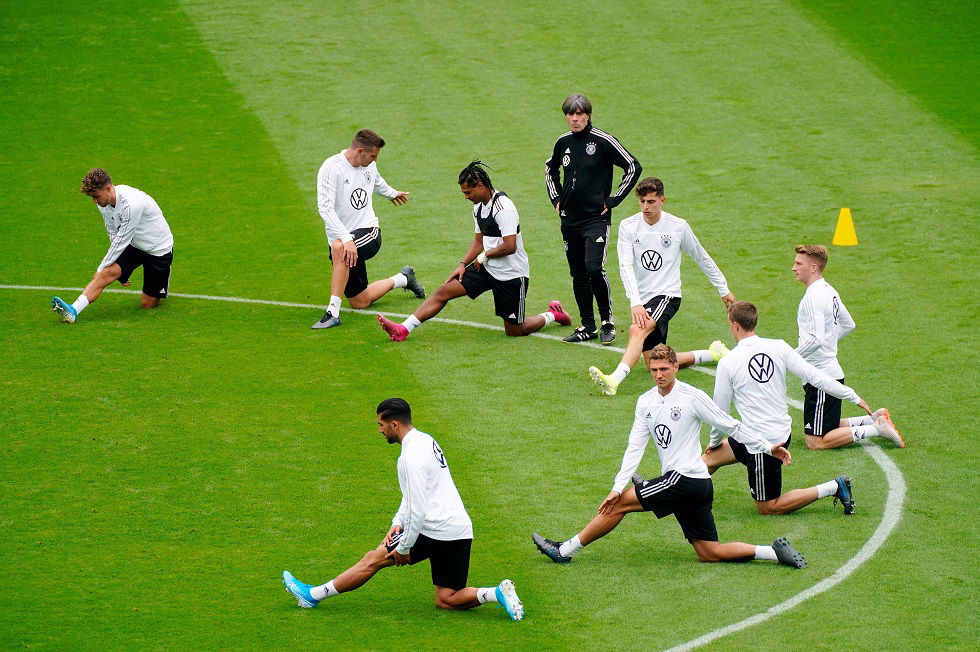 Marco Reus has vowed to "do everything" to get Kai Havertz to sign for Borussia Dortmund.
The Bayer Leverkusen starlet has gained a lot of attention over the past two seasons for his abilities on the pitch. Standing out at 18 years of age is no easy task and Havertz seemed to have done just that, now being hailed as one of the best youth talents in Europe.
Julian Brandt already made the switch from Leverkusen this summer and Reus has no intention of losing another young talent to Bayern Munich. He said, "I will try everything to guide him to Dortmund. I don't know how much further the fees will increase and if it could maybe be too much for Dortmund. But I will try my best just as I did with Julian Brandt. And now, with Julian, I have an ally who knows him [Havertz] very well. So, let's see what happens."
Havertz himself is not immediately concerned with a move away from the BayArena as he trains with Reus for German's upcoming European qualifier against the Netherlands. He is a person of interest for Bayern and several other Premier League heavyweights.
"They haven't scared me off," Havertz told the press. "I don't know exactly what it was like with Timo [Werner, the RB Leipzig and Germany forward], but it just didn't happen for me this year. I think there were a number of reasons why. But I'm happy to be here and stay in Leverkusen for another year. We'll see what will happen next summer."
See Also: Top 10 in-form young footballers in 2019