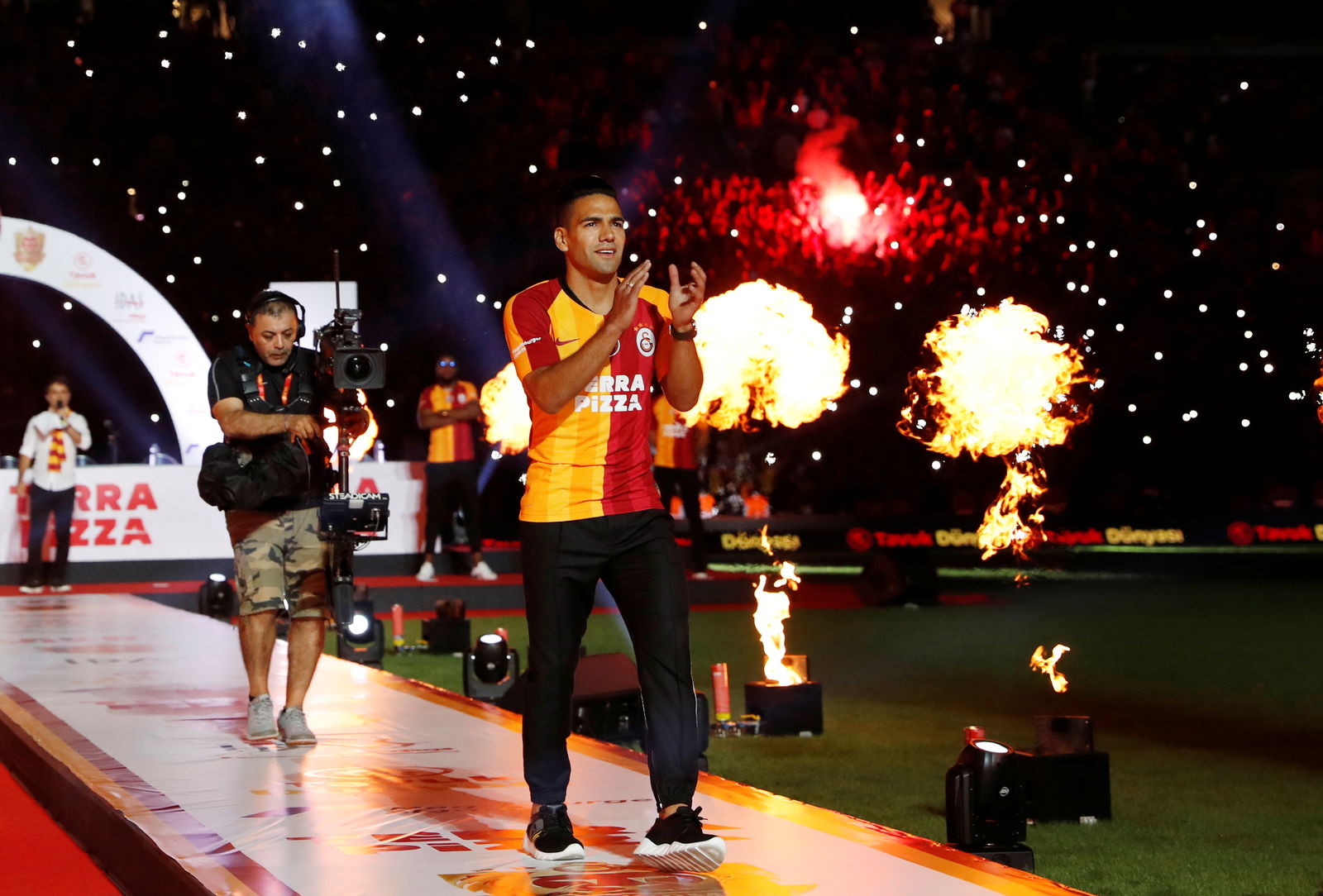 The European giants snapped up Falcao on a free transfer and he received one hell of an ovation when he was introduced as a Galatasaray player.
Colombian forward Radamel Falcao signed for Turkey's Galatasaray from Monaco in a three-year free transfer deal.
Galatasaray published a video on social media to welcome Falcao, in which he has worn the Lions' traditional home jersey. "#MissionFalcao Complete 100%," Galatasaray took to Twitter to announce the arrival of the 33-year-old Colombian striker.
"My name is Radamel Falcao. I wanted it so much and now I am here. More ambitious and stronger. "The Tiger" is now with the Lions," Falcao said in Spanish.
In excess of 40,000 fans rocked up to his official presentation, creating an unreal atmosphere. The Colombian led chants with Galatasaray supporters going absolutely wild.
Galatasaray stated on their website that they signed Falcao from Monaco on a free transfer and added the player inked a three-year-deal with his new club. He was a Monaco player last season, scoring 16 goals in 39 appearances for the French club.
In 2017, the Colombian international helped Monaco win the French top-tier Ligue 1 title, ending Paris Saint-Germain's four-season domination of the league. After having loan spells with Premier League clubs Manchester United and Chelsea between 2014 and 2016, the Colombian has been a regular for Leonardo Jardim's side.
In addition to French Ligue 1 team , Falcao played for Argentina's River Plate, Portuguese club Porto, Spanish team Atletico Madrid, and English clubs Manchester United and Chelsea. He won the Europa League titles with Porto in 2011 and Atletico Madrid in 2012.
SEE ALSO: