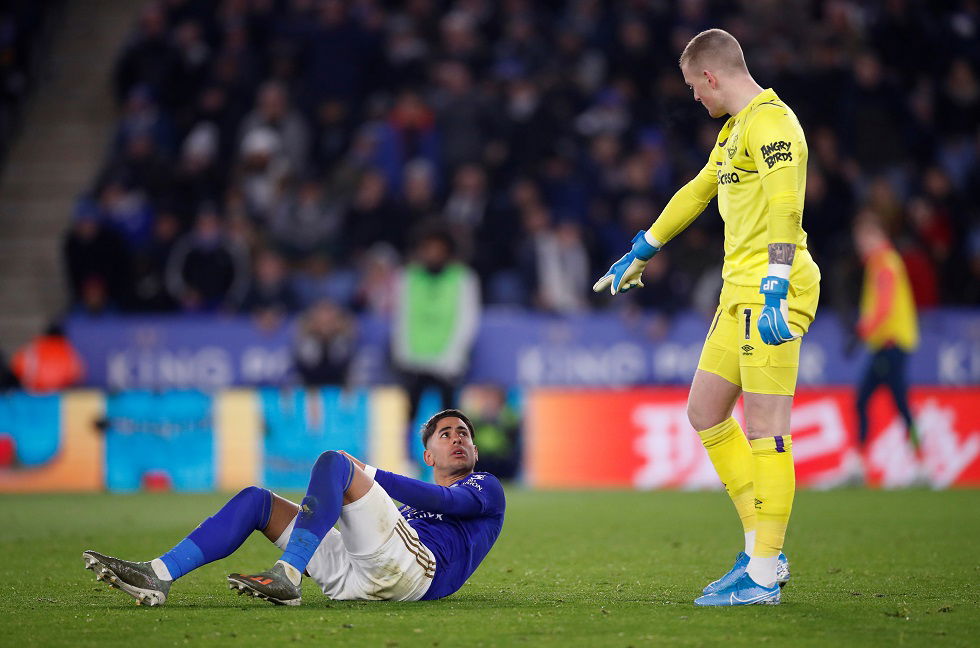 Marco Silva at least has the support of his dressing room in an increasingly unsettling situation at Everton.
The Toffees dropped further down the Premier League table after last night's 2-1 defeat against Leicester City. Now, they are only 2 points above the relegation zone.
Silva was heavily criticised when Norwich City walked away with all three points from the Goodison Park in the last game day. His future at the club is certainly under question but Jordan Pickford stated, the Portuguese is still supported by the players.
"The only way forward is by sticking together," Pickford told the Observer. "We have good strength in depth and a lot of talent at this club and there's plenty of fighting spirit in the dressing room. The manager has been great with us and we are behind him 100%.
"A few bad performances shouldn't put a manager under pressure but that's the industry we are in. I don't want to see the manager sacked. I was here when Ronald Koeman lost his job and it was horrible, not nice to see at all. We players have to take our own share of the responsibility and try to put in a good performance. We just have to keep going and hope the negative results will bring the best out of us. We might be in a sticky patch but the squad is still together."
READ MORE: Everton Players Salaries 2019/20 (Weekly Wages) – Highest Paid 2019