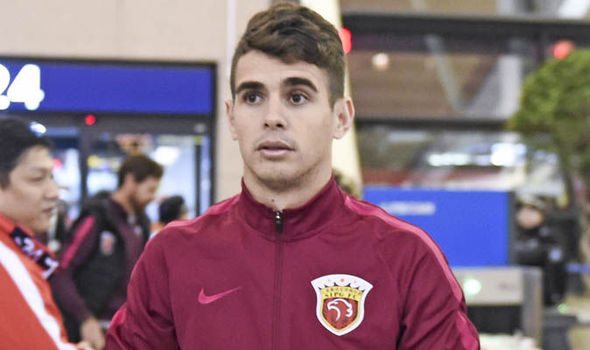 Costa's former Chelsea team-mate Oscar has expressed that he would be delighted if the Blues striker moved to China.
Speculation that Diego Costa is moving to China has been high this season, with some saying he has already agreed a deal.
However, Diego Costa responded to those rumours not long ago.
Regardless of all the rumours, Oscar has sent his former team-mate a message.
Speaking to Four Four Two, Oscar has spoken about the striker who just notched up his second Premier League winners medals and who has scored twenty goals in the Premier League this season, coming to China,
'It's hard for me to give specific advice to Costa. The only thing I can tell him is that I quite enjoy my life in China.
'I don't have any problems so far. The culture here is obviously very different from that of my country, but we are getting used to it, bit by bit.
'Everyone has got to figure out the things he wants most. And I believe coming to China is the best choice for me.
'If Costa moves here, I will be delighted. He is pursuing happiness and I hope everyone has a happy life.'
See Also.
Antonio Conte: 'This Chelsea star is like me as a player, but better'
Frank Lampard: 'My transfer advice for Chelsea'
Rio Ferdinand: This player is Chelsea's Cristiano Ronaldo