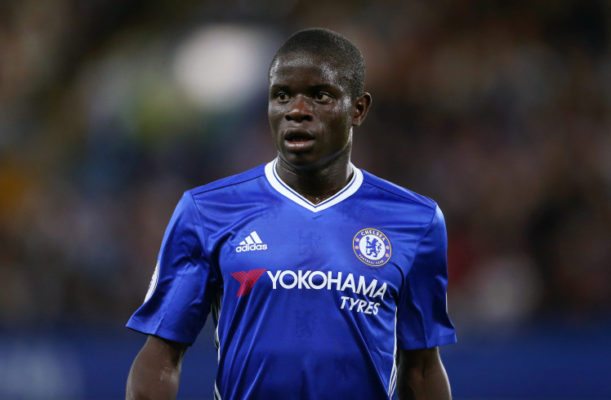 Paul Scholes has praised the influence of Blues star N'Golo Kante
The Manchester United legend says the midfielder gives his teammates confidence due to his control of the game.
Kante signed for the Blues in the off-season after a terrific debut campaign in the Premier League with Leicester and have thrived at Stamford Bridge since Antonio Conte made the tactical switch to a 3-4-3 formation.
Paul told BT Sport after Chelsea's win over the Toffees on Saturday:
"He was a big signing for them. Obviously he had a great year with Leicester last year.
"He's not the flashiest of players, he's probably not a player that will stand out that much, but he wins the ball and gives it to the better players – to his Hazards, his Pedros.
"He controls and it gives the rest of the team confidence to have him. You know you've got somebody there who can get around the pitch."
TRENDING RIGHT NOW:
INTERESTING–>This Chelsea player is perfect for Conte's 3-4-3 system
TOPICAL–>This Chelsea Star is three times better and worth three time less than Pogba!
INFORMATIVE–>Antonio Conte: 'It was a good win against Everton, Except for this…'
VIDEO–>Chelsea 2-0 Everton Eden Hazard and Marcos Alonso Goal Video Highlights
VIDEO–>Chelsea 3-0 Everton Diego Costa Goal Video Highlight
VIDEO–>Chelsea 4-0 Everton Eden Hazard Goal Video Highlight
VIDEO–>Chelsea 5-0 Everton Pedro Goal Video Highlight