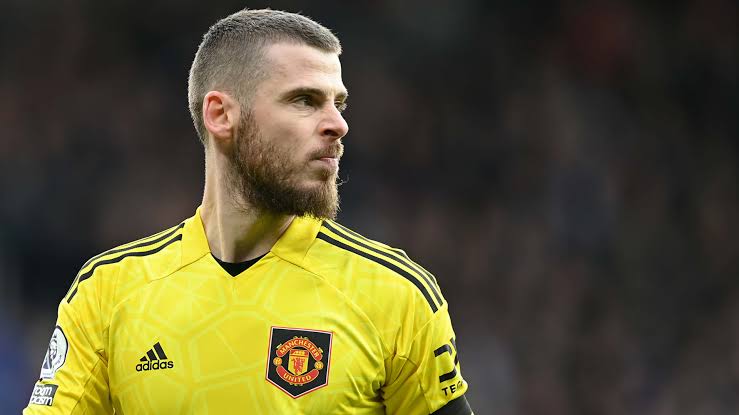 Premier League Players Who are Out of Contract in 2023 (this summer)
Premier League Players Who are Out of Contract in 2023 Which Premier League Players Who are Out of Contract in 2023? Have you ever wanted to find out which players will be out of contracts by the summer of the 2023 transfer window? well, if you have then worry not because we have prepared a list of the Premier League Players Who are Out of Contract in 2023. Watch & Bet Football Here =>
Premier League Footballers who are out of contract in Summer 2023
Every summer transfer window is defined by long-running sagas, and frequently they involve players with 12 months remaining on their contract.
Clubs try to avoid reaching this watershed moment, when the balance of power shifts firmly from employer to employee.
Players can use the threat of walking away for free at the end of their deal to leverage a lucrative new contract, or force a move away if their club cannot risk losing an asset for nothing.
Previously we published the:
Manchester United Player Who will be out of Contracts in 2023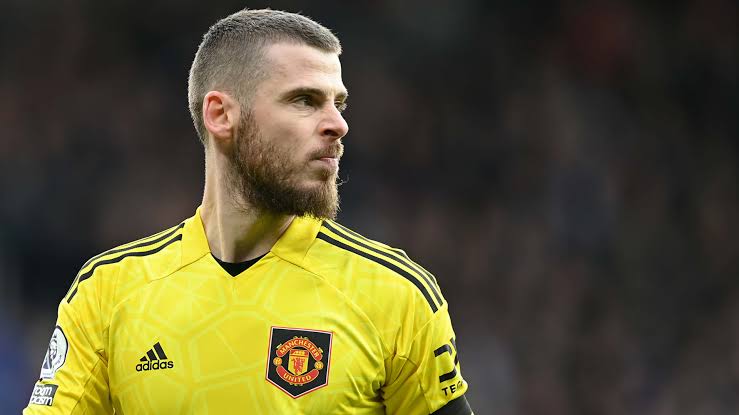 Which Manchester United players will be out of contract in 2023? David de Gea, Axel Tuanzebe, Phill Jones and Tom Heaton will all be out of contracts next year.
Without question one of Manchester United's most valuable players in recent seasons, David de Gea is currently in the middle of contract negotiations with the Red Devils. The Spain international was close to leaving Old Trafford in the past, however, and his reputation has grown significantly over the course of the past few years, meaning there would be no shortage of suitors if he wanted to leave. As is commonplace with United contracts, however, there is an option to extend the deal by one year.
Due to a recent injury that kept Tom Heaton, 36, out of the matchday lineup, loanee Martin Dubravka was given the chance to make his club debut this month against Aston Villa in the League Cup.
Heaton is a cherished custodian at Carrington, and he still has the option to sign a one-year contract extension.
Despite being a perfect employee and heroically overcoming his injury issues, Phil Jones has undeniably outstayed his welcome at United. The issue is that other teams haven't shown any real interest in signing him.
Jones, 30, had not played for United in two years until making a comeback in the January matchup with Wolves. In that defeat, he was one of United's better performers, but Ralf Rangnick then put him into the fire last season against Liverpool at Anfield.
The centre defender still has talent and might contribute to another team, but he must now leave United.
Chelsea Players Who will be Out of Contracts the Summer of 2023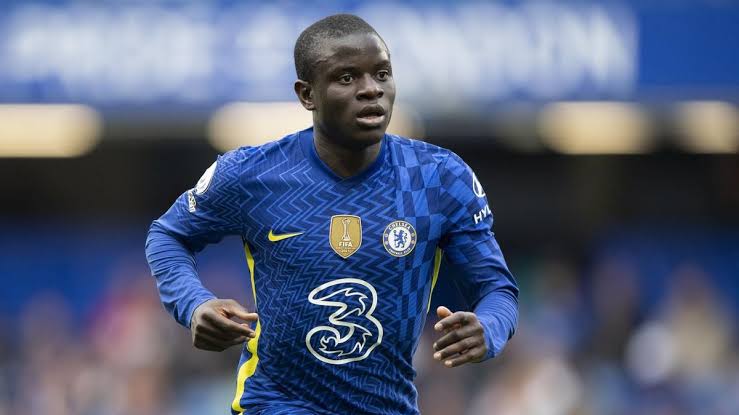 Which Chelsea players will be out of contract next season (2023 Summer)? N' Golo Kante is among the Premier League players who will be out of contract in the summer of 2023.
This year, Kanté came very close to extending his contract with Chelsea, but the agreement was not completed. The 32-year-old has nine appearances this season despite struggling with injuries.
Kanté is receiving payment for image rights, business transactions, and a portfolio of investments. It is around half of what Benzema and Cristiano Ronaldo, who joined Al-Nassr in December, were paid.
After passing his physical in London, N'Golo Kanté is almost ready to announce his transfer to Saudi Arabian club Al-Ittihad. The France international, whose Chelsea contract ends this month, has reached an agreement for a term through 2025 for €100 million (£86 million) each season with an additional year's option.
Al-Ittihad, one of four Saudi teams in which the nation's Public Investment Fund (PIF), which owns 80% of Newcastle United, purchased 75% interests this week, signed Karim Benzema from Real Madrid on Tuesday. Tuesday, Kanté was approached by a group from Al-Ittihad in London who convinced him to join.
Premier League Footballers who are out of contract in Summer 2023
Here is the list with Premier League Players Who are Out of Contract in 2023:
Player
Date of birth / Age
Nat.
Club
End of contract
Market value

Wilfried Zaha
Left Winger

Nov 10, 1992 (30)


Jun 30, 2023
€27.00m 

 

Ilkay Gündogan
Central Midfield

Oct 24, 1990 (32)
Jun 30, 2023
€25.00m 

 

Roberto Firmino
Centre-Forward

Oct 2, 1991 (31)
Jun 30, 2023
€22.00m 

 

N'Golo Kanté
Defensive Midfield

Mar 29, 1991 (32)


Jun 30, 2023
€20.00m 

 

Daniel Amartey
Centre-Back

Dec 21, 1994 (28)
Jun 30, 2023
€15.00m 

 

Caglar Söyüncü

 

Centre-Back

May 23, 1996 (27)
Jun 30, 2023
€15.00m 

 

Nov 7, 1990 (32)
Jun 30, 2023
€15.00m 

 

Adama Traoré
Right Winger

Jan 25, 1996 (27)


Jun 30, 2023
€12.00m 

 

Jesse Lingard
Attacking Midfield

Dec 15, 1992 (30)
Jun 30, 2023
€12.00m 

 

Tom Davies
Central Midfield

Jun 30, 1998 (24)
Jun 30, 2023
€12.00m 

 

Mohamed Elyounoussi
Left Winger

Aug 4, 1994 (28)
Jun 30, 2023
€12.00m 

 

Sep 23, 1994 (28)
Jun 30, 2023
€12.00m 

 

Jan 15, 1992 (31)
Jun 30, 2023
€10.00m 

 

Alex Oxlade-Chamberlain
Central Midfield

Aug 15, 1993 (29)
Jun 30, 2023
€10.00m 

 

Vladimir Coufal
Right-Back

Aug 22, 1992 (30)
Jun 30, 2023
€9.00m 

 

Aug 13, 1992 (30)
Jun 30, 2023
€9.00m 

 

Ainsley Maitland-Niles
Right Midfield

Aug 29, 1997 (25)


Jun 30, 2023
€8.00m 

 

Manuel Lanzini
Attacking Midfield

Feb 15, 1993 (30)


Jun 30, 2023
€8.00m 

 

Reiss Nelson
Right Winger

Dec 10, 1999 (23)


Jun 30, 2023
€7.00m 

 

Axel Tuanzebe
Centre-Back

Nov 14, 1997 (25)


Jun 30, 2023
€4.50m 

 

Jan Paul van Hecke
Centre-Back

Jun 8, 2000 (23)
Jun 30, 2023
€4.00m 

 

Nampalys Mendy
Defensive Midfield

Jun 23, 1992 (30)


Jun 30, 2023
€3.50m 

 

Diego Costa
Centre-Forward

Oct 7, 1988 (34)


Jun 30, 2023
€3.50m 

 

Aug 9, 1988 (34)
Jun 30, 2023
€3.00m 

 

Jan 3, 1988 (35)
Jun 30, 2023
€3.00m
Arsenal players who are out of contract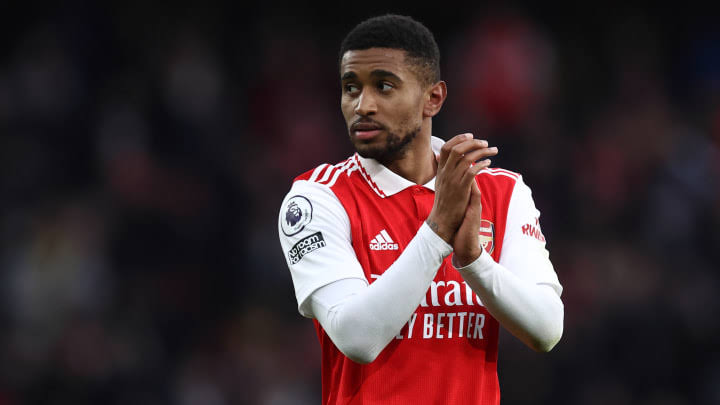 Arsenal players who are out of contract this summer 2019? Which Arsenal players will be out of contract in 2019? Ainsley Maitland Niles and Reiss Nelson are both among the players in the Premier League who will be out of contract in 2023 summer.
After they opted not to renew his contract, Ainsley Maitland-Niles will go from his alma mater Arsenal at the end of the current season. The Gunners had the opportunity to extend the versatile player's contract by another year, but they chose not to do so.
The Atheltic reports that the five-cap England international will move on after the current campaign ends. According to the report, Mikel Arteta's team has decided to permit the player to go on a free transfer. Maitland-Niles enrolled in the Arsenal academy at the age of six and made his first-team debut at the age of 17.
The 25-year-old has made 132 appearances for the north Londoners and was a key player in the 2019–20 Arsenal FA Cup victory. Maitland-Niles claimed that even though he hasn't spoken to anyone at the club this season, the decision to let him depart on a bosman at the conclusion of the season had already been taken.
Reiss Nelson's career in north London is apparently in jeopardy after he reportedly declined an Arsenal contract extension.
The Gunners star has played sparingly in 2022–23 due to injury issues and being passed over in favour of Bukayo Saka and Gabriel Martinelli, two other wide attackers who have been in outstanding form.
See also…